The 'Under the Skin' Trailer Is Probably the Weirdest Thing You'll See This Week
The trailer for Under the Skin, an upcoming sci-fi thriller directed by Jonathan Glazer (Sexy Beast) and starring Scarlett Johansson, might be one of the strangest trailers ever created. Like, ever.
Even though the plot itself is already super strange (an alien seductress preys upon hitchhikers in Scotland), it doesn't explain why the trailer is like a puzzle that you just can't seem to finish. After watching it, I was left with more (ridiculous) questions than answers. Here are a few of them:
What the hell did I just watch?
Why is the music so terrifying? It's like a mix of slowed down carnival tunes, dubstep, and someone scratching a blackboard. No thank you.
How does saying, "Hi, I'm lost" lead to "Do you think I'm pretty?" This alien has some serious self-esteem issues.
How dumb is this guy? Why would you ever follow a perturbed woman wearing a fur coat into a creepy building?
Is that Voldemort or Gollum or a pixelated mystery man? Why is she talking to him?
Where did the crying baby come from?
Is Sloth from The Goonies in this? He's more sensual than I remember him being.
What's with the man saving the drowning person in the ocean? Why isn't ScarJo helping them? Rude.
What is that black abyss that is killing that unknown man? It's super creepy.
How often will ScarJo be clubbing in this movie?
What's with the naked man/baby walking in the grass?
Is Voldemort/Gollum/Pixelated Man evaporating into himself?
Who is holding down ScarJo? And is that the person who started the fire that showed up out of nowhere?
What is going on? I'm so confused.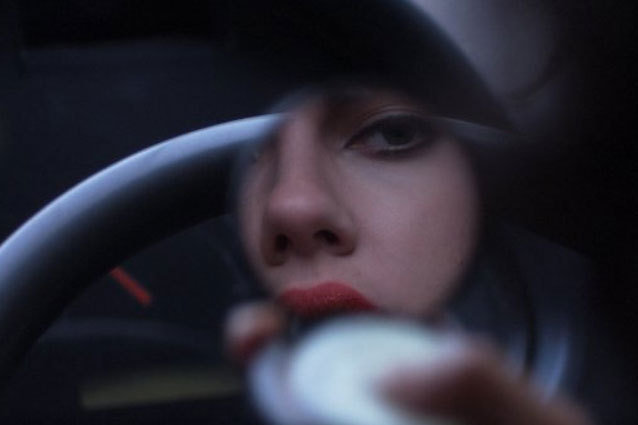 Film4
So I have no clue what I just watched, and sadly, the film doesn't have a U.S. release date yet, so it looks like we're all going to have to wait a little bit longer to figure out what ScarJo is up to.
More:
Scarlett Johansson Will Play a Thing in Spike Jonze's 'Her'
'Under the Skin' Teaser Trailer Featuring Scarlett Johansson
Scarlett Johansson to Play Alien Hottie in 'Under the Skin'
Follow @CaseyRackham  
Follow @hollywood_com
---
From Our Partners:


A Complete History Of Twerking (1993-2013) (Vh1)


15 Stars Share Secrets of their Sex Lives (Celebuzz)