Update: Oliver Platt, Jason Flemyng, and Rose Byrne Join 'X-Men: First Class'
Update: Proving the point I just made in my original post that X-Men: First Class's casting is never, ever done, Deadline Hollywood just revealed that the distinguished Oliver Platt will be joining Jason Flemyng and Rose Byrne for director Matthew Vaughn's upcoming franchise reboot/prequel.  Pratt will play a non-mutant, the enigmatically-named "Man in Black" – who, it can be assumed, has no connection to the Lost character of the same name, though I wouldn't be surprised if like Will Smith and Tommy Lee Jones, Pratt's "Man in Black" was part of some similarly shady (though less hilarious) government agency.  That's the same kind of villainous bureaucratic role Pratt played to perfection in Roland Emmerich's recent disaster-porn blockbuster 2012, so I give this bit of casting two thumbs up!  The rest of the First Class news continues below:
Original Story: If you've been following our ongoing coverage of X-Men: First Class, then you're already aware that director Matthew Vaughn (Kick-Ass) has been busy all summer filling the prequel's roster with a wide spectrum of actors, ranging from the well-known (James McAvoy as Professor Xavier) and established (Kevin Bacon as an unknown villain) to the up-and-comers (Michael Fassbender as Magneto; Twilight's Edi Gathegi as the mutant Darwin).
Unfortunately for us carpal tunnel-stricken writers tasked with reporting on each new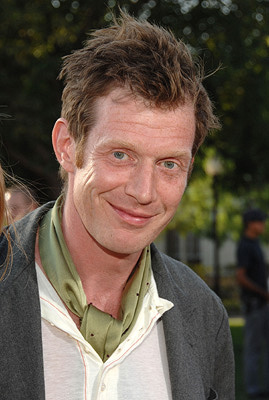 X-Men casting rumor to come down off the interwebs, Vaughn apparently isn't done expanding First Class's pantheon, despite the fact that 21st Century Fox expects principal photography to begin in London in just two weeks.
The latest to join the ensemble are British actor Jason Flemyng, who recently played Calibos in Clash of the Titans and is well known in England for his roles in Guy Ritchie's Lock, Stock and Two Smoking Barrels (1999) and Snatch (2001), and actress Rose Byrne, who stars opposite Glen Close in Damages.
Flemyng revealed at this year's Movie-Con in London that he is set to play Azazel, a demon-like mutant whom he described as "a teleporter" at his presentation for Jonathan English's upcoming Ironclad movie.  More importantly for the series' continuity, Azazel is Nightcrawler's father.
Azazel is introduced to the X-Men universe in "Uncanny X-Men" #428, "The Draco," as the father of Kurt Wagner (a.k.a. Nightcrawler) and the leader of a biblical race of mutants who have a demonic appearance and can teleport between

dimensions.  Although he is banished to another dimension by an angelic race of mutants, Azazel escapes to father Nightcrawler with the terrorist Mystique.
Byrne, meanwhile, joins the cast as Scottish scientist Moira MacTaggert, a leading expert on genetic mutation and the film's love interest for Charles Xavier (McAvoy).  In the later 1979-1980 Uncanny X-Men storyline, MacTaggert is also the mother of one the series' greatest villains – the reality-warping Proteus – though by all accounts that narrative won't be part of First Class.
In addition to McAvoy, Fassbender, and Bacon, Flemyng and Byrne join Alice Eve as Emma Frost, Jennifer Lawrence as Mystique, Nicholas Hoult as Beast, Caleb Landry Jones as Banshee, and Lucas Till as Havok for First Class, which begins production at the end of the month.
Source: ComingSoon