New 'Veronica Mars' Details: What Do We Know About the Movie?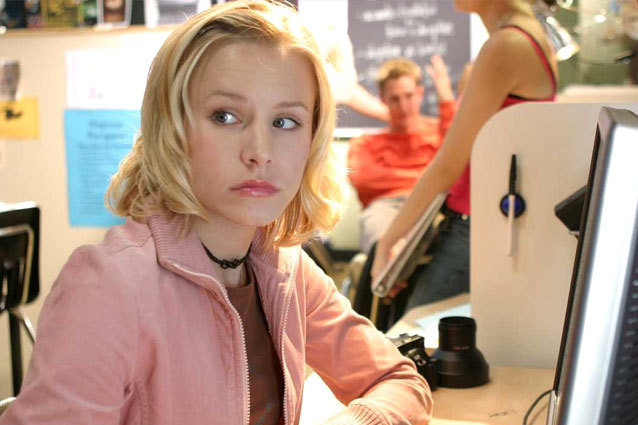 For years now, we've been so bogged down with devising ploys to actually get a Veronica Mars movie made (we thought up blackmailing schemes, studio insurgencies, hiring a Kristen Bell doppelganger at a reduced price … Kickstarter never even entered our minds, oddly) that we didn't have much time to wonder what a Veronica Mars movie would actually be about. But now that Bell and series creator Rob Thomas have managed to bring the new prospect to fruition, we can sit back and wonder: where are Veronica and her fellow Neptunians now?
RELATED: Why the 'Veronica Mars' Movie Is a Big Deal
The upcoming issue of Entertainment Weekly might have a few answers (beware of a few plot spoilers). Courtesy of Cinemablend, we've learned that the past 9 years have been kind to Bell's heroine. After leaving her hometown, she apparently diverted from her studies at Hearst to attend Stanford University and ultimately graduate from Columbia University Law. But the movie, which is set during her class' 10 year high school reunion, will involve a new murder mystery… with her old pal Logan at the center of the crime.
RELATED: Why Is There So Much 'Veronica Mars' Backlash?
We don't know much more about the story, but EW shares Thomas' plans to begin shooting this June, and to perhaps bring some footage of the film to San Diego Comic-Con '13.
In the meantime, what else can we dream up about the continuing adventures of Veronica Mars and her California hometown?
Follow Michael Arbeiter on Twitter @MichaelArbeiter
[Photo Credit: The WB]
---
You Might Also Like:


Topanga's Revealing Lingerie Shoot: Hello '90s!


Stars Who Have Lost Roles For Being Too Hot (Celebuzz)