Watch All of the 'Twilight Saga' Shirtless Scenes at Once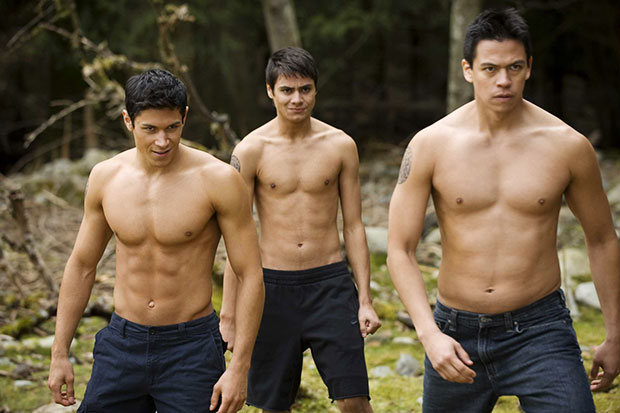 Sure some people watch the Twilight movies for the romance or the action or the vampires or Charlie's mustache bobbing there above his upper lip just as oblivious to everything as his character. But some of us, well, we just want to see the real best feature of this movie franchise: all the shirtless guys.
Instead of sitting down for 10 hours watching five movies, you can just sit back in your chair and under four minutes see all of the heaving manflesh that Twilight, New Moon, Eclipse, and Breaking Dawn – Part 1 have to offer. While you're watching this, I'll go turn the shower on for you. Cold, naturally. And try not to imprint in front of anyone.
Follow Brian Moylan on Twitter @BrianJMoylan
[Photo Credit: Summit Entertainment]
More:
All the Shirtless Actors on the Premiere of 'Chicago Fire'
How to See the Avengers Shirtless