Why Is 'Hansel & Gretel: Witch Hunters' Getting a Sequel?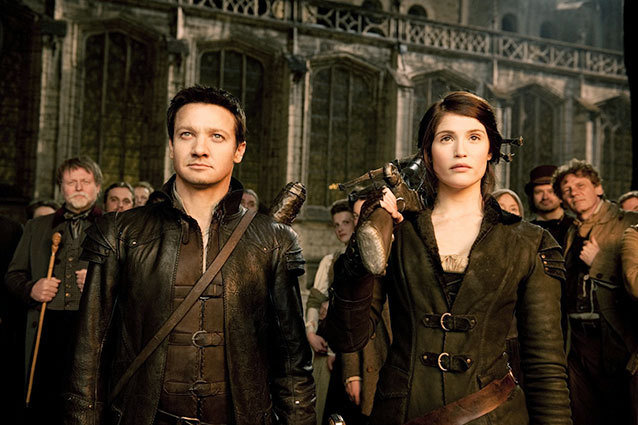 The question on your mind following Paramount and MGM's confirmation that they're planning a Hansel & Gretel: Witch Hunters sequel was probably something like "Why?!" or "Really?!" The fairy tale action movie grossed just $54 million domestically on a reported $50 million budget. How could that be even remotely lucrative for the studios?
Thank the rest of the world for that greenlight, because although the movie didn't make much of a profit in the States, it was very successful overseas. The movie business is "truly globally dependent," says Paul Dergarabedian, President of Hollywood.com's Box Office Division.
"Hansel & Gretel: Witch Hunters barely broke even in North America with a domestic gross just north of the reported budget," Dergarabedian says. "However, the overseas markets ate it up, grossing about three times the North American gross with $150 million generated in the international territories for a profit-making worldwide total of $205 million. This is becoming an increasingly common phenomenon and those scratching their heads wondering why the heck some of these sequels are being made need only look at the global results for the answer."
RELATED: 'Hansel & Gretel: Witch Hunters' Review
Dergarabedian continues: "I think most people expect sequels to spawn only from gigantic hit movies, and when movies that gross in the middle range get sequels it's a surprise," he says. The best examples of this phenomenon are the sequels/franchises of Alien Vs. Predator and The Transporter.
When AVP: Alien Vs. Predator hit theaters in 2004, the film took in slightly more than $80 million domestically on a $70 million production budget. And yet its sequel, Alien Vs. Predator: Requiem, was greenlit based on its worldwide gross of over $172 million. The Transporter opened in 2002 and earned $25 million domestically, only slightly more than the $21 million production budget. But again, thanks to the worldwide box office earnings of just under $44 million, two more films were greenlit and made the franchise a trilogy. 
So, if you're trying to blame America for another crappy movie, save your accusations for the rest of the world. And on behalf of America, thank you, rest of the world, for forcing Jeremy Renner to kick some more on-screen ass for our viewing pleasure.
Follow Sydney on Twitter: @SydneyBucksbaum
[Photo Credit: Paramount Pictures]
---
You Might Also Like:


15 Oscar-Winning Nude Scenes


Young Jack Black Is Totally Unrecognizable