'X-Men: Days of Future Past' Casts Hugh Jackman, Who Can't Stop Being Wolverine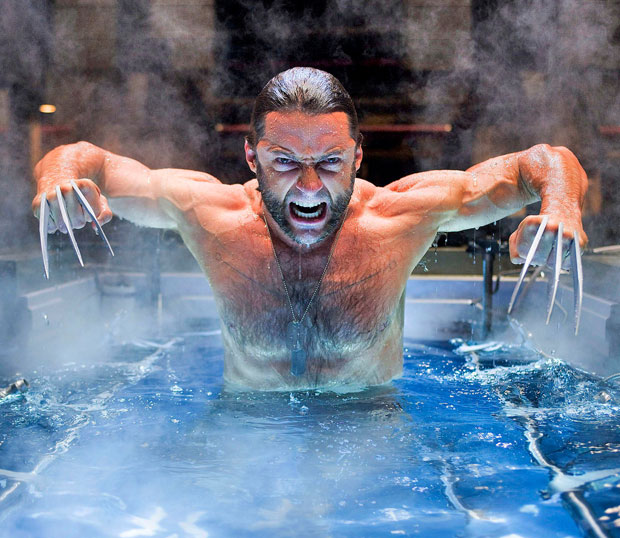 Hugh Jackman is to Wolverine as Richard Belzer is to John Munch. The omni-talented Australian actor — a master of heavy drama, comedy both pithy and broad, song and dance, and sculpted jawlinery — might be known best for his regenerating X-Men hero, whom he has brought to the big screen in five movies to date. In addition to his developing starrer The Wolverine, set for a release in 2013, Jackman is now revealed to be in talks to return as the mutant Logan in the newest title to feature the Marvel franchise: X-Men: Days of Future Past.
The Hollywood Reporter states that Jackman is in negotiating a role in the film, which is slated to enter production in January for a 2014 release. This will bring the actor's Wolverine tally up to seven, which is dangerously close to a territory wherein one might actually start believing he's a mutated superhero. Jackman will reunite with X-Men and X2 director Bryan Singer for Days of Future Past, which will follow the Marvel characters through an alternate American history, marked by the notable difference of people who can apparate and control others' minds and the whole Nightcrawler thing.
Already cast in the project are X-Men: First Class stars James McAvoy and Michael Fassbender (as young Charles Xavier and Magneto/Erik Lensherr, respectively), franchise mainstays Patrick Stewart and Ian McKellan as the older incarnations of these two characters, and Jennifer Lawrence as the traitorous mutant Mystique.
Hollywood.com has reached out to Jackman's rep for confirmation.
[Photo Credit: 20th Century Fox]
More:
Major X-Men Death Rocks Internet — But Do Comic Heroes Really Ever Die?
New 'Star Wars' Writers Will Expand the Universe with Spin-Offs
James Cameron to Shoot Two 'Avatar' Sequels in 2013
You Might Also Like:

Best Nude Scenes of 2012 — PICS