Joan Allen Joins the Stephen King Craze with 'A Good Marriage'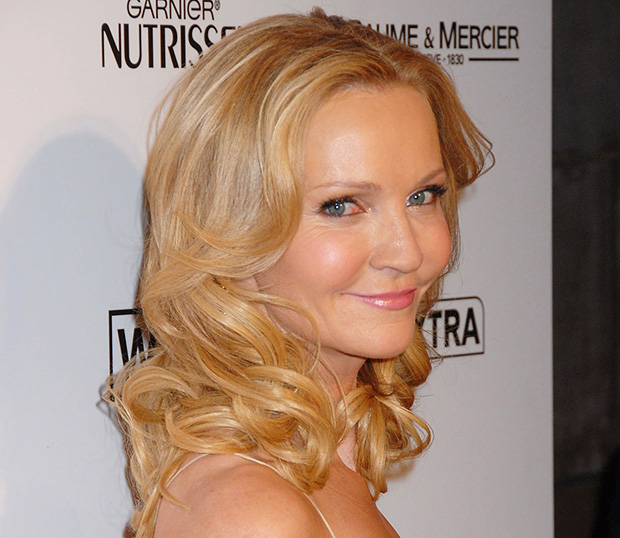 If you're not a Stephen King fan, then you're probably not liking the world a whole lot right now.
Over the past couple of years, there has been an influx of Hollywood projects based on the works of the esteemed horror fiction novelist. A Good Marriage, a novella published by King in 2010, is on the road to finding its form on the big screen, with Joan Allen on board to star. The story revolves around the ostensibly happily married Darcy Anderson who begins to suspect that her husband of 27 years is a serial killer. Peter Askin (Company Man) is set to direct.
A definite presence of horror, though an absence of any apparent supernatural elements. This lands A Good Marriage in the Category 2 measure of King adaptations. Here's the breakdown:
Category 1
Horror, complete with all the fixins: ghosts, haunted hotels, telekinesis, pyrokinesis, zombie animals, or any other supernatural element.
Noteworthy Examples: Carrie, The Shining, Children of the Corn, Pet Sematary
Category 2
Horror, but without any of the above fantastical aspects. The monsters are human (or canine), which can make them all the more frightening.
Noteworthy Examples: Cujo, Misery, Dolan's Cadillac
Category 3
Drama. Hard, thrilling, often morbid drama, but nothing you'd consider "horror." Unless you are inexplicably freaked out by pie-induced regurgitation.
Noteworthy Examples: Stand By Me, The Shawshank Redemption, The Green Mile
Now let's look at all of the King projects in development: The Stand, The Reach, The Dark Tower, Kimberly Peirce's Carrie remake, Alexander Aja's Pet Sematary remake, the Under the Dome series, Rose Madder… all of these projects, with the exception of new addition A Good Marriage, fall into the first category of King adaptations. (You can read an explanation of each in-the-works King adaptations here.)
King does have a slew of writings that don't involve the otherworldly. Among some of his other "realistic" stories that have yet to be translated to film are the books The Long Walk, Different Seasons, Danse Macabre, and the short story "Hearts in Atlantis" (interestingly, it was two other stories, "Low Men in Yellow Coats" and "Heavenly Shades of Night Are Falling," from King's Hearts in Atlantis collection that provided the source material for the 2001 movie Hearts in Atlantis).
Since Hollywood seems to be setting its sights toward even the lesser known of King's works, maybe the news of A Good Marriage is a sign that more of the author's natural pieces will earn their big screen fare. Which ghost-free King story do you most want to see get its film adaptation?
[Photo Credit: NOTYETNOTYETNOTYET]
More:
It's the Stephen King Movie Renaissance: 'The Reach' Headed to Big Screen
'The Dark Tower': Warner Bros. Drops Adaptation
Trailer for Andrea Arnold's 'Wuthering Heights' is Hauntingly Beautiful
From Our Partners:

Bill and Giuliana Rancic Share First Photo of Baby Edward Duke — PHOTO
(Celebuzz)

(Celebuzz)