Analyzing Quentin Tarantino's Top 10 Films of 2013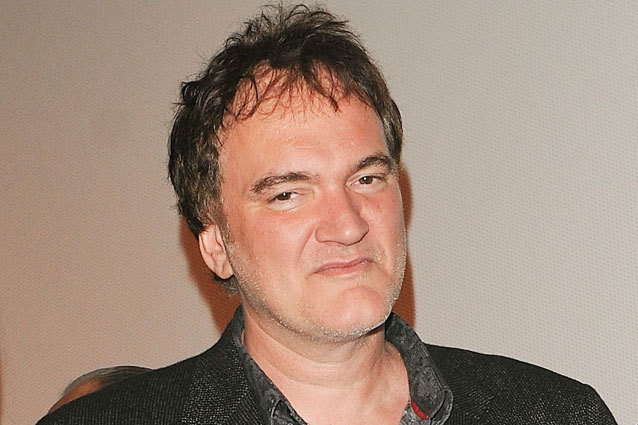 Daniel Tanner/WENN
The list of Quentin Tarantino's top 10 films of the year is an annual delight that always manages to baffle. This year's list follows the trend of feeling sort of insane yet completely expected with it's gonzo mix of genre flicks, highly praised festival favorites, and some of the worst reviewed movies of the past 12 months. It surely doesn't resemble any sane person's list, but it does feel like the sort of crazy compilation that Tarantino would create. With this year's list, we've separated the films into five different categories of varying Tarantino-ness.
Quintessential Quentin
The Lone Ranger
Kick-Ass 2
These two films are classic Tarantino picks. One is an absurd, action-packed Western that bombed critically and commercially at the box office, while the other was a comic book superhero romp filled with almost Django-levels of bloodsplatter, and an arch villain named "The Motherf**ker." Yep, these definitely belong on a Tarantino list.
Pretty Darn Tarantino
The Conjuring
Gravity
We can definitely see the love Tarantino had for these two flicks. The inner film-luddite in him must have gushed at The Conjuring and its use of practical effect scares, while Gravity uses both practical and computer generated imagery to create a dazzling vision of space.
Yeah, We Can See That
This Is The End
Afternoon Delight
While our believability is beginning to stretch a bit, we can definitiely see why Tarantino loved these two films, as Afternoon Delight's quirky and somewhat depraved stripper-at-home premise, and This Is The End's apocalyptic-stoner brand of comedy are definitley his brand of raucous, perverse comedy.
Not So Tarantino
Before Midnight
Drinking Buddies
Ok, now we're scratching our heads a bit. We wouldn't expect Quentin to go for these genre-subverting romances, as there's not much of that Tarantino zing in either film. But hey, the man likes what he likes. And we could see Ethan Hawke or Olivia Wilde headlining one of his wild epics.
Are We Sure This Is the Guy Who Made Kill Bill?
Frances Ha
Blue Jasmine
Wait, what? We have no idea what falls in the middle part of the Venn diagram comparing Tarantino to these two projects. There isn't a Katana, a trunk shot, or copious amounts of gratuitous violence anywhere in these movies. Quentin apparently watches a ton of indie dramas when he's not making explosive revisionist Westerns. Who knew?
More:
The Top 5 Tarantino Cameos
'Gravity' Review: An Unbelievable Emotional Experience
'Django Unchained' Review
Follow @Hollywood_com
Follow @CurrentlyJordan
---
From Our Partners:


A Complete History Of Twerking (1993-2013) (Vh1)


15 Stars Share Secrets of their Sex Lives (Celebuzz)