'Taken 2' Maintains Number 1 Spot, 'Argo' Snatches Second Place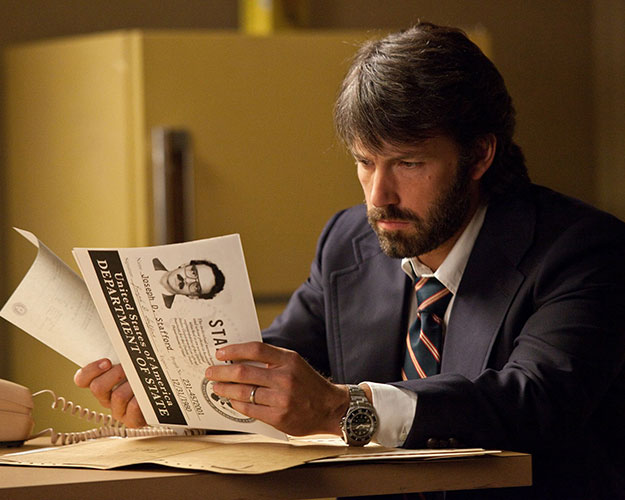 Despite the release of two new films — one of which being the highly anticipated, Oscar-buzzy, and hair-raising film Argo from director Ben Affleck — the top grosser of the October 12 weekend goes to reigning champion Taken 2, which took in $22.5 million during its second weekend out in theaters (last weekend, Fox's Liam Neeson action/thriller grossed in the neighborhood of $50 million).
As Hollywood.com Box Office Analyst Paul Dergarabedian tells us, Argo did win the second place spot this weekend, earning $20.1 million. The horror flick Sinister, starring Ethan Hawke at the center of a haunted house conspiracy, nabbed third place with an $18.3 million intake.
The collaborative efforts of Sony and Columbia Pictures proved fruitful enough to fill the fourth and fifth spots of the weekend, with the 3D-animated returning player Hotel Transylvania and the new live-action Kevin James comedy Here Comes the Boom. The movies grossed $17.3 million and $12 million, respectively.
One of the weekend's new releases didn't fare quite as well at the box office: Atlas Shrugged Part II, a retooled follow-up to the 2011 adaptation of Ayn Rand's novel, took in $1.7 million.
1. Taken 2 – $22,500,000 (Domestic total: $86,758,852) [Fox]
2. Argo – $20,120,000 [Warner Bros.]
3. Sinister – $18,250,000 [Lionsgate/Summit]
4. Hotel Transylvania – $17,300,000 (Domestic total: $102,193,000) [Sony/Columbia]
5. Here Comes the Boom – $12,000,000 [Sony/Columbia]
Box Office [Photo Credit: Warner Bros.]
More:
Notable Newcomers Invade The Box Office!
'Argo' and Other Movies So Unbelievable They Must Be True
'Sinister' Mastermind Scott Derrickson and 5 Directors Who Returned to Indies