Tom Cruise in Control at the Box Office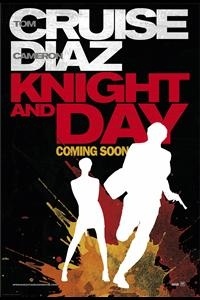 When it comes to box office Tom Cruise is a true force of nature: 33 films over 30 years, $3.2 billion in domestic box-office, Sixteen films over $100 million, Eight consecutive number one debuts, eight consecutive films to gross over $100 million and ten films that were among the top five films in their year of release. If that's not enough to convince the cynical of this guy's incredible impact on the movie industry, in 1996 he proved his value as both and action star and a romantic lead with the one-two punch of the first "Mission: Impossible" film in May followed by "Jerry Maguire" in December; these became respectively the third and fourth highest grossing films of that year, a nearly incomprehensible feat that showed the star to be in complete control of his career and at the height of his powers.
With numerous personal and professional highs and lows, a falling out with his adoring public and a recent reinvention and redemption, one of the biggest stars of all-time has come full circle. From teen idol in "Taps," "The Outsiders" and of course the career-changing "Risky Business" to full blown movie star in "Top Gun," Cruise quickly established himself as the biggest box-office draw in the free world with an almost preternatural ability to draw crowds to the multi-plex. Over the years he has aligned himself with a who's who of the best directors in the business and big box-office followed. Kubrick, Spielberg, Scorsese, Levinson, Stone, Abrams, Howard, DePalma, Crowe, Mann, Scott, Jordan, Woo and Pollack all clamored to work with Cruise who seemingly put everything he had into every role and often played against type to full advantage.
As Ron Kovic in "Born on the Fourth of July," for which Cruise was nominated for an Academy Award for best actor, Cruise (under Oliver Stone's direction) transformed himself from pretty boy star to serious actor and made believers out of many of his critics. Films like "Rain Man," "The Color of Money," "A Few Good Men," "Interview with the Vampire, "Magnolia," "Vanilla Sky," "Minority Report," "Eyes Wide Shut" and "Collateral" proved there was almost nothing the star could not do if he committed to it and when aligned with the right creative team.
Perhaps more than any other career move, his decision to play the balding, paunchy, loud and obnoxious Les Grossman in the 2008 hit "Tropic Thunder" was pivotal in redefining his public image and proving that the guy is still one hell of a dancer. Most recently at the MTV Movie awards he busted out in the full Grossman persona and was the hit of the show.
This now leads us to Twentieth Century Fox's release on Wednesday of the action comedy "Knight and Day" which reunites Cruise with "Vanilla Sky" co-star Cameron Diaz in a film that combines action, comedy and romance into one complete package. After positive sneaks of the film this past weekend it will be interesting to see how the film, directed by James Mangold ("3:10 to Yuma," "Cop Land") performs this week and into the upcoming weekend.
Tom Cruise continues his truly extraordinary career while simultaneously creating an indelible impression on the business as a whole, the very definition of celebrity and what it means to be a movie star and controversial public figure.