'Wreck-It Ralph' Proves Bad Guys Finish First, 'Flight' Soars Above 'Argo'
43620724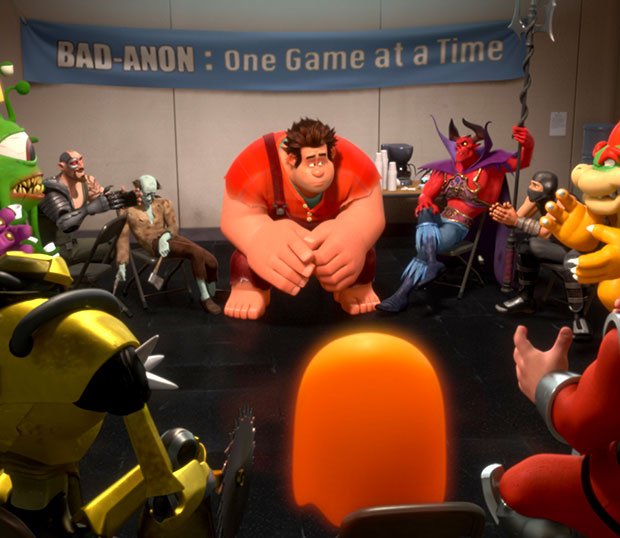 Following last weekend's meager box office turnout — a result of the public dread preceding Hurricane Sandy — the first weekend in November has returned America's movie-going numbers to form, thanks in large to a family-friendly crowd pleaser thrown into the mix: Wreck-It Ralph. Hollywood.com Box Office Analyst Paul Dergarabedian reports that the animated Disney feature opened with a weekend gross of $49.1 million. This is the highest debut for a Disney label animated film outgrossing 'Tangled' and its $48.8 million debut over the three days of 2010 five-day Thanksgiving period. An unsurprising feat, considering the consistent appeal of  topping fellow newcomer Flight, whose always profitable central player Denzel Washington helped the Paramount drama exceed expectations with $25 million. The draw of director Robert Zemeckis (Forrest Gump, Cast Away, Back to the Future) was also likely a factor in attracting audiences.
Returning player Argo, in theaters for its fourth weekend, maintained its word-of-mouth power in taking the No. 3 slot. Affleck's thriller took in a $10.24 million gross (a meter 15% drop), bringing its cumulative domestic total to $75.9 million.
The weekend's third new arrival, Universal's stylistic action flick The Man with the Iron Fists, directed by and starring music artist-turned-filmmaker RZA, followed Argo with an $8.2 million gross. The cult-by-nature picture did draw in fans of the genre and of the Wu-Tang Clan multihyphenate, but failed to top its production cost of $15 million.
See the top five of the weekend below!
1. Wreck-It Ralph: $49.1 million
2. Flight: $25 million
3. Argo: $10.24 million ($75.9 million total)
4. The Man with the Iron Fists: $8.2 million
5. Taken 2: $6 million ($125.7 million total)
[Photo Credit: Walt Disney]
More:
Box Office 2012: An Unlucky Year?
'Skyfall' Kills Overseas Box Office!
Marvel vs. DC: Which Brand is the Bigger Threat at the Box Office?
From Our Partners:

New 'Star Wars VII': What to Expect
(Moviefone)

(Moviefone)