'Iron Man 3' Poised for Massive North American Box Office Debut!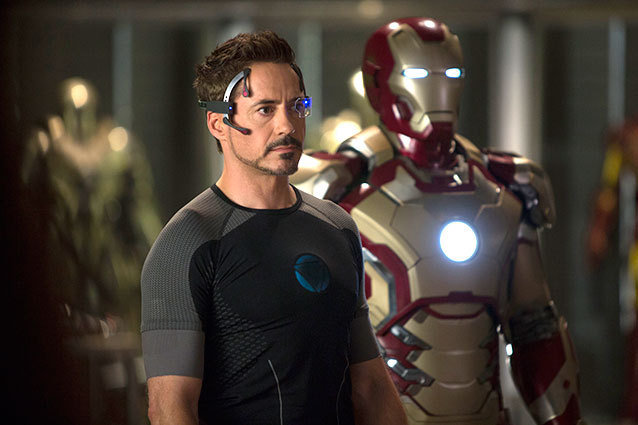 Just nine days into its international release, Disney's Iron Man 3 starring Robert Downey, Jr. has already broken records and amassed a staggering $312 million in 42 international territories…. and all this before its North American debut!  Here are some quick stats courtesy of Disney International:
•  Iron Man 3 has already passed the total international box office cume for Captain America of $192M.
•  Iron Man 3 has now passed the total international box office cume for Iron Man of $267M.
•  Iron Man 3 has now passed the total international box office cume for Thor of $268M.
•  Iron Man 3 will pass the total international box office cume for Iron Man 2 on Thursday ($312M), our 9th day of release.
China
Iron Man 3 posted an estimated $21.5M for its opening day, representing the highest opening day in box office history and is more than The Avengers opening weekend ($18M Sat-Sun).  IMAX shattered their one day record in China, where we grossed an incredible $1.834 mil on 101 screens, besting their previous record (Titanic) by 30%.
 
Thailand
Iron Man 3 opened on National Labor Day to post the highest opening day and single day in industry history there.
South Africa
Iron Man 3 posted the single biggest box office day of all-time.
When Disney reported this past Sunday that Iron Man 3 had a bigger international opening weekend than The Avengers ($195.3 million vs. $185.1 million), speculation began to build and the formerly unthinkable question was asked: "Could Iron Man 3 open in the realm of The Avengers record holding biggest North American weekend of all-time of $207.4 million?"
The fact that we are even thinking that this is a possibility shows the power of the influence of the international numbers on the expectations for the U.S. launch.  Almost overnight the projections jumped from the $140 million range to a "based on tracking" number of around $170 million.  This would still guarantee it a spot in the top 5 N. American opening weekends of all-time and were it to top $170 million it would rank as the second best opening weekend of all-time behind only its Marvel brethren The Avengers.  (See chart below)
Top North American Opening Weekends:
Marvel's The Avengers – $207,438,708
Harry Potter and the Deathly Hallows Part 2 – $169,189,427
The Dark Knight Rises – $160,887,295
The Dark Knight – $158,411,483
The Hunger Games – $152,535,747
Spider-Man 3 – $151,116,516
We can't wait to get a look at the midnight numbers for the film on Friday morning.  Keep in mind that The Avengers ranked 10th on the list with "only" $18.7 million, but went on to post the second best single-day gross ever taking in $80,813,985 (behind only Harry Potter Deathly Hallows Part 2's $90,071,119).
What do you think? How big will Iron Man 3 open?  Will The Avengers record opening weekend fall or retain the crown?  No matter what the numbers for Iron Man 3 are, this is already shaping up to be quite an amazing kickoff weekend of the Summer of 2013!
More:
'Iron Man 3' Beats 'The Avengers' International Debut With $195.3M!
What Could 'Iron Man 3' Do Opening Weekend?
What Tracking for $125 Million Actually Means
---
From Our Partners:


What Happened to 33 Child Stars (Celebuzz)


40 Most Revealing See-Through Red Carpet Looks (Vh1)