Disney/Pixar: A 16 Year Box Office Success Story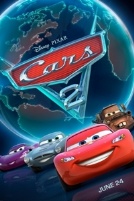 11 films, 11 number one debuts, $6.6 billion worldwide. If there was ever a more respected box-office track record it is certainly hard to find. In collaboration with Disney marketing and distribution, the Pixar films have collectively changed the face of animation; and the numbers tell the tale. The perfect melding of technology and pathos, art and science and a company mission statement that makes failure a near impossibility, Pixar has managed to please the critics, the bean counters and most importantly the audience for over 16 years and has done so while making it look easy.
Last summer, Toy Story 3 opened another toy chest full of money with a whopping $110.3 million in its first three days of release. This was the biggest opening ever for a Disney/Pixar film, the second best animated opening weekend ever and further solidified the strength of the Pixar brand around the world.
The Pixar numbers are truly astonishing: a combined domestic gross of $2.8 billion with around a half a billion tickets sold, a global total of over $6.6 billion and a brand name that resonates with kids as well as their parents regardless of where they reside. With stories that are transcendent as well as universal, the Pixar films are not mere cartoons but rather works of cinematic art that often rival their live action counterparts in terms of heart and soul. 2008's Wall-E is perhaps one of cinema's truly groundbreaking works: a cross between Blade Runner and E.T. The Extra-Terrestrial that made you forget you were watching an animated film.
Who can forget seeing the original Toy Story for the first time? Way back in 1995 the film was praised for its originality, its visual style and its storytelling. It would have been inconceivable back then to imagine the eventual and long term box office success of this amazing series of animated films. From Monsters, Inc. to Finding Nemo to Up and all the great films in between, the Pixar films as distributed by Disney have made an indelible mark on the history of cinema. The debut of Cars 2 (the 12th Pixar title) this weekend will continue the perfect track record with a guaranteed number one opening weekend and millions of happy fans around the world.
Fun Pixar fact: The average percentage of total domestic gross represented by the opening weekend of a Pixar film is an incredibly low 23% (the lower the number the better). That means they, on average, impressively earn about four times their opening gross in total domestic box-office.
(Note: In 2010 the top 25 grossing films had an average opening weekend percentage of 28%.) The original Toy Story had a 15% opening weekend percentage and earned $191.8 million in domestic dollars, against its opening weekend gross of $29.1 million. That's a total gross roughly 6.6 times the opening; an astonishing multiple!
Have a look at this custom box office chart below, chronicling the staggering earnings of Pixar's films, and click on the image for a larger version!