Drew Pearce Will Write 'Sherlock Holmes 3'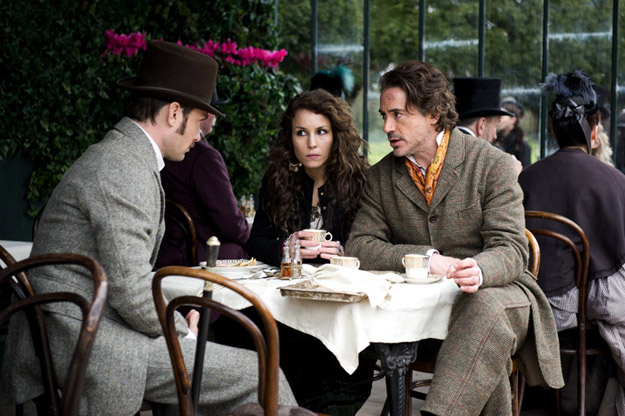 Drew Pearce is finding his niche: threequel screenwriter.
First, Iron Man 3. Now, Sherlock Holmes 3. … Okay, I guess two movies isn't enough to really define a niche, but when Johnny English Reborn-Again earns Pearce his Oscar for Best Adapted Screenplay (loosely based on Faulkner's Light in August), don't say we didn't warn you. But the real news here is the fact that Sherlock Holmes 3 is already in the works, before even the second film has reached theaters.
So far, Pearce is the only individual attached to the project, although we won't likely be seeing a SH3 without stars Robert Downey, Jr., and Jude Law. The real question is: will Guy Ritchie stay on as director? Ritchie directed both Sherlock Holmes and the upcoming Game of Shadows, but that doesn't guarantee the Two Smoking Barrels and Snatch. director will be back for Holmes' and Watson's third adventure through Baker Street.
I suppose much of this project depends on how well we respond to Game of Shadows. But is anyone really all that willing to hate it? It's Sherlock Holmes. It's Downey and Law. It's guys dresses as girls. It's fun, it's fast, and it all works up to a nice, "Ohhh, now I get it!" moment at the end. So bring on a third!
Source: THR