Hurricane Sandy Spooks Moviegoers, 'Argo' No. 1 During Slow Weekend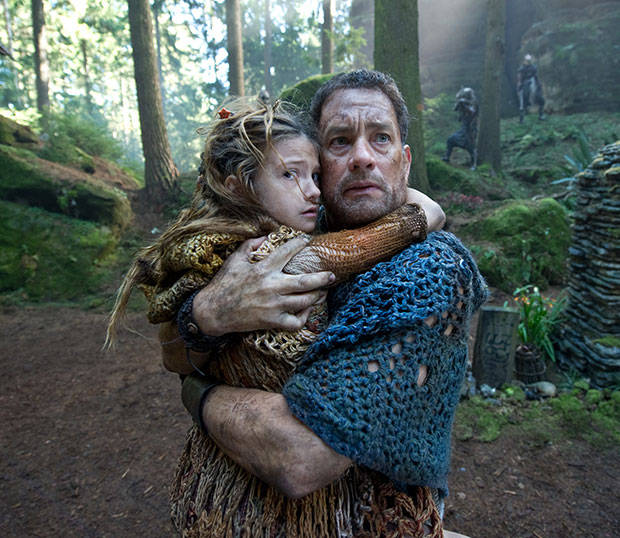 Hurricane Sandy has officially spooked movie goers away from theaters. Cloud Atlas from Warner Bros., Open Road's Silent Hill and Paramount's Fun Size  entered an already crowded marketplace this weekend, and after a month of solid box office numbers, mother nature finally took her toll. But there had to be a winner, and even though Ben Affleck's Iranian hostage crisis drama Argo was in its third weekend in release, positive word-of-mouth led to a victory over Silent Hill and Cloud Atlas. It held up at the midweek derby, and finally ascended to first place this weekend after taking second place for its first two weekends in release.
In at No. 3 with $9.4 million was Cloud Atlas (Hotel Transylvania continues to attract young audiences, coming in at No. 2 with $9.5 million), the epic drama from Matrix creators Andy and Lana Wachowski and Run Lola Run helmer Tom Tykwer. The nearly three-hour movie is based on the novel of the same name, and it follows the transcendent and existential journey of several characters whose lives, legacies and souls are inextricably linked through the millennia. As expected, a gross in the low teens awaited the prestigious cast (most of whom play multiple characters through the many story arcs), which includes Tom Hanks, Halle Berry, Susan Sarandon, Jim Broadbent, Hugo Weaving, and Hugh Grant.
Fifth place went to Silent Hill: Revelation in 3-D, which managed to benefit from the Halloween spirit that consumed audiences this weekend. Still, it couldn't beat out last week's winner, Paranormal Activity 4, which earned $8.6 million, and couldn't beat Taken 2, which ties Silent Hill for fifth place.
What other films were spooked up some cash this weekend? See the top five below!
1. Argo: $12.35 million; $60.78 million total
2. Hotel Transylvania: $9.5 million; $130.4 million total
3. Cloud Atlas: $9.4 million
4. Paranormal Activity 4: $8.6 million; $42.6 million total
5. TIE: Silent Hill: Revelation 3-D: $8 million; Taken 2: $8 million; $117.4 million total
From Our Partners:

Exclusive New 'Twilight: Breaking Dawn' Trailer!
(Moviefone)

(Moviefone)