This Weekend the toys of "Toy Story 3" take on Tom Cruise and Adam Sandler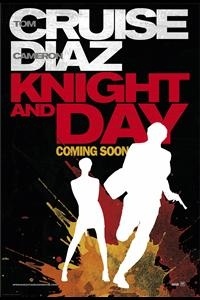 A star-studded weekend in store with the debuts of Fox's action-packed romantic comedy "Knight and Day" starring Tom Cruise and Cameron Diaz and Sony's ensemble comedy "Grown Ups" that brings  Adam Sandler, Kevin James, Chris Rock, David Spade, Rob Schneider and Salma Hayek together in a story of five close friends and former teammates who reunite for a Fourth-of-July holiday weekend after their high school basketball coach passes away.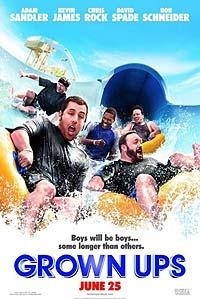 Tom Cruise and Adam Sandler have had generated over $5 billion in domestic box office between them and with careers that have spanned decades, they have each made their mark on the box office landscape.  See box office track records for both stars in this issue.
For a special look at the career of Adam Sandler by Brian Salisbury (with data powered by Hollywood.com Box Office), click to read this story.
For a special look at the career of Tom Cruise by Paul Dergarabedian, please click to read this story.
Of course, standing in the way of all this star power are some toys with some major star power of their own (Tom Hanks & Tim Allen to be exact) and the little matter of the formidable box office juggernaut that is Disney/Pixar's "Toy Story 3" which posted the highest opening weekend ever for a Pixar film and has been generating tremendous mid-week numbers ($15.6m on Monday, $15.1m on Tuesday, $13.5m on Wednesday). The film's six day total is already at an impressive $154.6 million!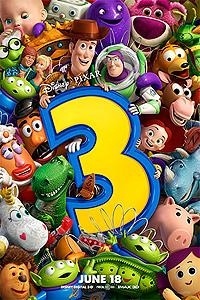 Two strong weeks at the nation's theatres has been fueled by the much bigger-than-expected debut of Sony's "The Karate Kid" which has been showing great staying power fueled by solid word-of-mouth, great mid-weeks and a thirteen day total domestic cumulative at an impressive $117.1 million.
Year-to-date revenues are showing a nice rebound after a slower than anticipated mid-May with revenues up 4.0%, while attendance is off about 2.3%.  For the summer season we have witnessed a nearly 10% deficit in attendance just two weeks ago, standing now at a 6% downturn.  It is clear that things are on the mend and proof that a couple of strong films can turn the situation around and get us back on track.
However, we need films like "Knight and Day" and "Grown Ups" to capitalize on the gains we are feeling in the marketplace right now and keep the momentum alive.  If the fervor surrounding Thursday's L.A. premiere of Summit Entertainment's "Twilight Saga: Eclipse" is any indication, we could be in for another wild ride come next Wednesday (June 30, 2010) when the film debuts to a frenzied fan base.  Vampires and Werewolves may be just the antidote to any summertime blues we may have felt at times during the season.
Upcoming films like Fox's "Predators," Warner Bros.' "Inception," Disney's "The Sorcerer's Apprentice" and Universal's "Despicable Me" will look to make the second half of the summer of 2010 shine very brightly indeed.