Tom Hanks to Star Tom Tykwer's 'A Hologram for the King' Adaptation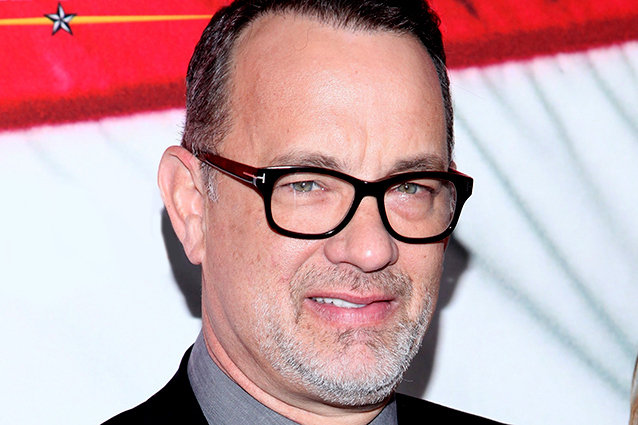 Tom Hanks is teaming up with Tom Tykwer, who co-directed Hanks in 2012's disaster/masterpiece/depends who you ask Cloud Atlas, for another ambitious film project. According to Deadline, Tykwer has adapted Dave Eggers' National Book Award finalist A Hologram for the King for the big screen, and Hanks is set to take the starring role. 
Now, Deadline describes the book and film's premise by writing, "The story involves a struggling businessman who, after failing in America, heads to a rising Saudi Arabian city for a last ditch attempt to stave off foreclosure, pay his daughter's college tuition, and do something memorable." But fans of the novel (a group to which I belong) know that the truth of the matter is that not a whole lot happens in this book. In fact, I'd say about 85% of the story consists of Hanks' character-to-be sitting and sweating in a tent in Saudi Arabia while he wonders when lunch and a working WiFi signal will appear. Sometimes, in the more exciting moments, our protagonist walks from the tent to a neighboring office building.
Sounds like a scintillating movie, don't it?
In all fairness, Eggers' novel, while rather stationary, is a wonderful slice of life that deftly evokes a place and mood — both of which can be described as stifling. While Cloud Atlas, Tykwer's joint venture with Lana and Andy Wachowski, was generally acknowledged to be too ambitious an undertaking to be entirely successful, his smaller scale Run Lola Run is a cult favorite. 
And how do we think Hanks will fare as our hero, Alan Clay? Well, we know he's good at being alone. 
More:
Tom Hanks is Nora Ephron's 'Lucky Guy' on Broadway 
The 'Cloud Atlas' Novel Vs. The Movie
Tom Hanks & Halle Berry Talk 'Cloud Atlas' and Real Life Soulmates
---
From Our Partners


Stars Pose Naked for 'Allure' (Celebuzz)


Which Game of Thrones Actor Looks Least Like His Character? (Vulture)