Toy Story 3 finally hits $400 million!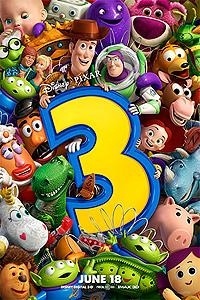 A great weekend for Disney/Pixar's "Toy Story 3" as it passed the elusive and rare $400 million mark in domestic box office on Saturday, August 14.  Buzz, Woody and the gang also grabbed the worldwide animated box office crown by crossing the $920 million mark late last week and thus moved ahead of "Shrek 2" and its record $919.8 million global tally.  This weekend the film earned another $2,165,000 and through Sunday, August 15, the 3-D animated juggernaut (which also benefitted greatly from its IMAX showings) has earned $400,767,000 million in domestic revenue.  This is Disney's second film in the $400 million club as it joins their "Pirates of the Caribbean: Dead Man's Chest" with its $423.3 million gross.
Fun Box Office Fact: "Shrek 2" is still the highest grossing animated film in North American revenue with $436.7 million and is currently the fifth highest domestic grossing film of all-time.
It's astonishing to think that in the history of cinema that only 11 (yes you read it correctly, 11) films have ever crossed this revenue milestone.  It's also notable that seven of those instances occurred in the last decade.
"Toy Story 3" now becomes one of just eleven films out of the thousands of films released throughout the years to reach $400 million in domestic revenue.  Of course increased ticket prices have made this milestone possible, but it is still a stunning achievement in the annals of box office tracking.
Here is the list of the current members of the $400 million club:
Avatar – $749.7 million
Titanic – $600.8 million
The Dark Knight – $533.3 million
Star Wars – $460.9 million
Shrek 2 – $436.7 million
E.T. The Extra-Terrestrial – $434.9 million
Star Wars: Episode One – The Phantom Menace – $431.1 million
Pirates of the Caribbean: Dead Man's Chest – $423.3 million
Spider-Man – $403.7 million
Transfomers: Revenge of the Fallen – $402.1 million
Toy Story 3 – $400.8 million
(Domestic gross only, includes re-releases)