Best of the Sales: Zara's Chic Floral Pajama Trousers
I've always said I'd love to wear pajamas all day. So Zara's pretty dress-up or dress-down printed pajama bottoms are like a dream to me. First priced at $79.99, they're now marked down to a ridiculously low $14.99.
They're comfy and just fancy enough to wear to work or out at night (with strappy heels). And when the temperatures start to drop this fall, I'll pair them with a cozy knit cream sweater layered over a buttondown shirt and patent leather loafers. Now, where's my pillow?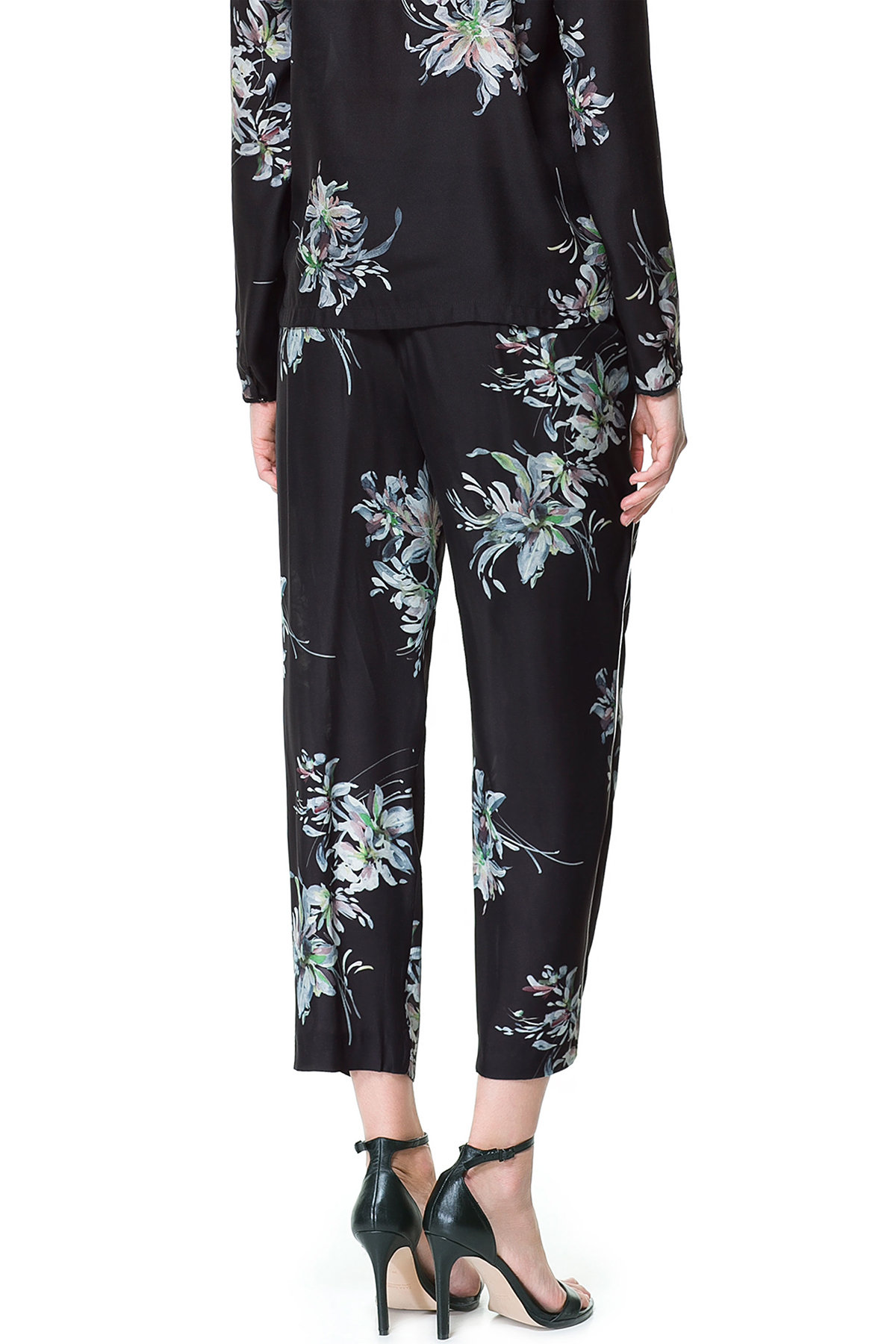 Zara
SHOP THE LOOK