Stylist Spotlight: J. Colby Smith, Piercer at New York Adorned
What Balmain is to fashion, J. Colby Smith is to piercing. His high-fashion style of adornment — rocker edge meets delicate design – has made him one of the preeminent piercers on the scene today. And his clientele includes a prestigious mix of uptown magazine editors and downtown celebrities. (Without naming names…ScarJo, Rosie Huntington-Whiteley and Zoe Kravitz are just a few). Spot a subtle beaded septum chain on someone strolling in SoHo and it doesn't take long to figure out who did it: Colby.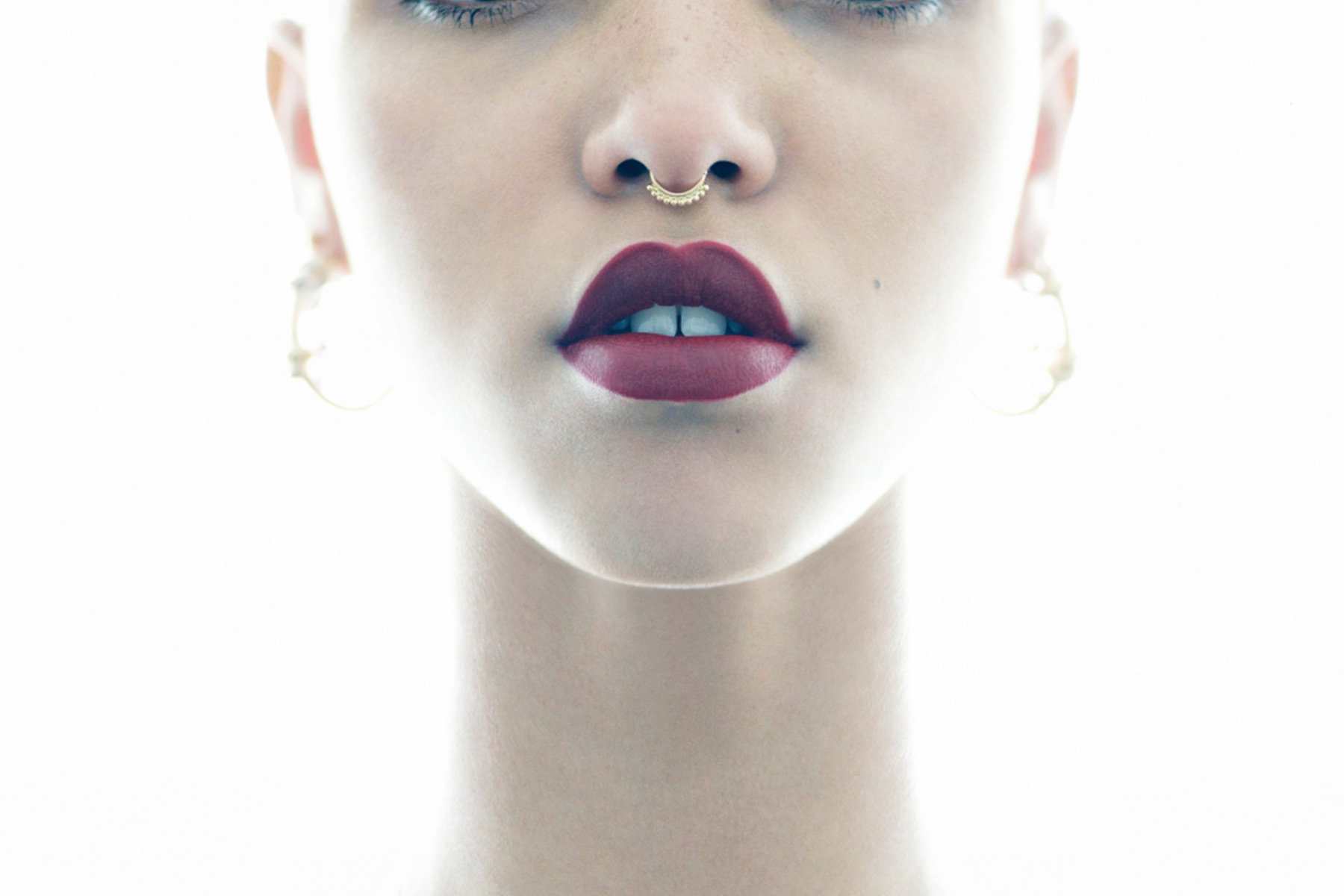 Young Turks/FKA Twigs
Of course, piercing hasn't always been so, well, refined. And it was that void of subtlety, that he felt was lacking in the business. "When I first got into piercing it was very biker-esque. Very rough," he says sitting in his studio at New York Adorned in NYC. "I realized it didn't need to be like that." Asked if he recalls his first job and he pauses. "It was a girl and it was below the belt," he says as if still amazed by that moment. "You'd be surprise what people will let you do. It's a very intimate business."
The most striking thing about Colby is the dichotomy of his appearance and personality. Covered in head-to-toe tats, you'd expect someone with a hard-ass attitude who doesn't give a shit about your pain. But he is the complete opposite. When you enter Colby's presence, his energy is so Zen it calms the entire room. And his touch is more like that of a healer, than a piercer. "I think this is an energy-related business," he says. "I see 40-50 people a day and I see them at their most vulnerable. Getting pierced is an experience you never forget and so the energy that surrounds that is a very powerful, cool thing."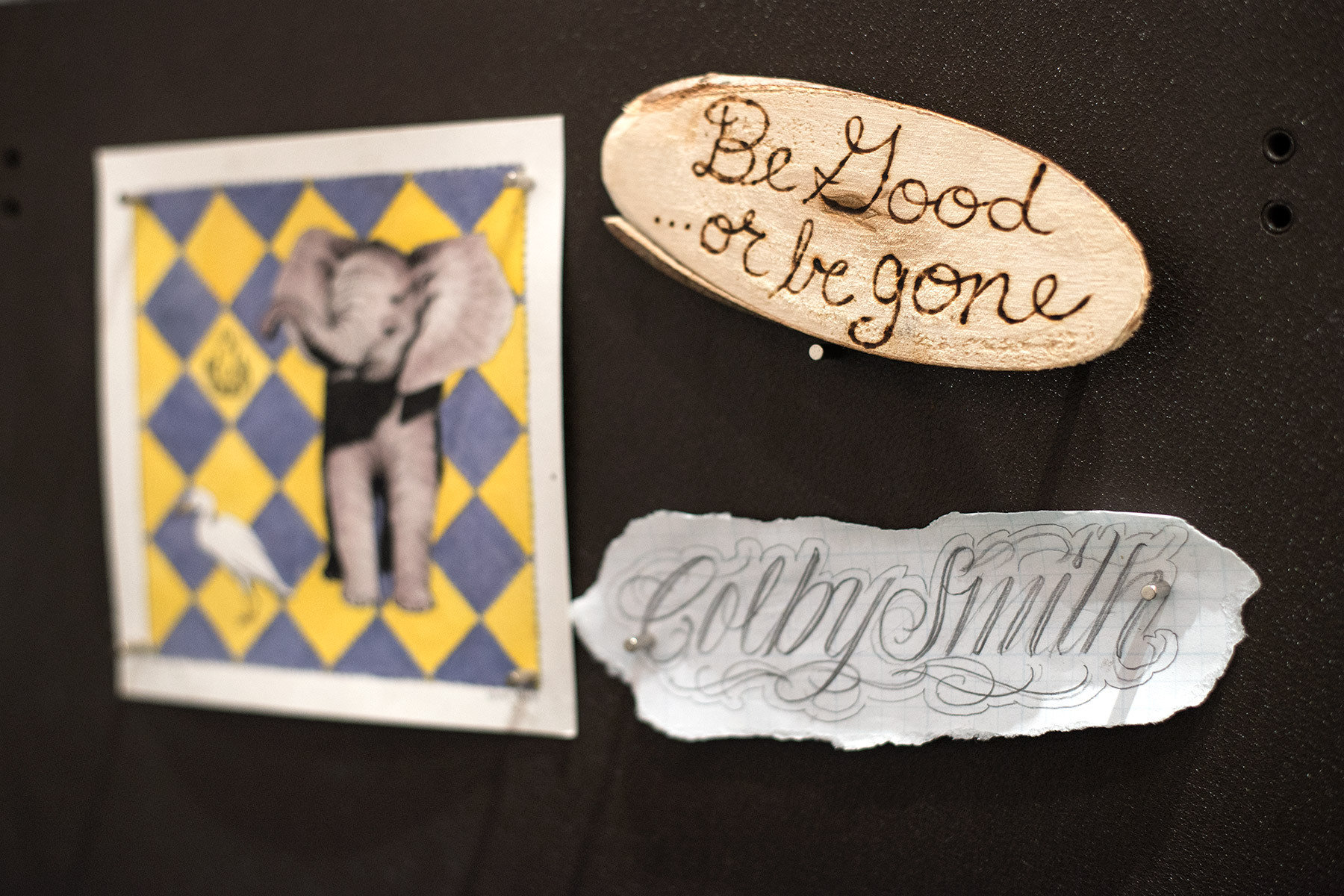 Tyler Joe
As a teen, Smith admits he was a "shit." "I look back and see pictures of myself at family parties with green hair. My parents were very conservative so I know I was killing them," he recalls. "At 17, I got my first tattoo – XXX on my inner arm. I thought I was very tough. My mother was a little concerned. She knew my personality and knew that if I had one, I wouldn't stop there."
But at 22, it almost did.
While on vacation, Colby was goofing around in the back of his friend's moving truck and fell onto the freeway. The pavement shredded his skin requiring a helicopter to transport him to the hospital. He spent months recovering in a burn unit. "I feel like part of me lived and part of me died. Life changed for me at that point," he says, staring down at his arm where the scars are hidden by colorful tattoos. "I appreciate how fine the line is between living and dying."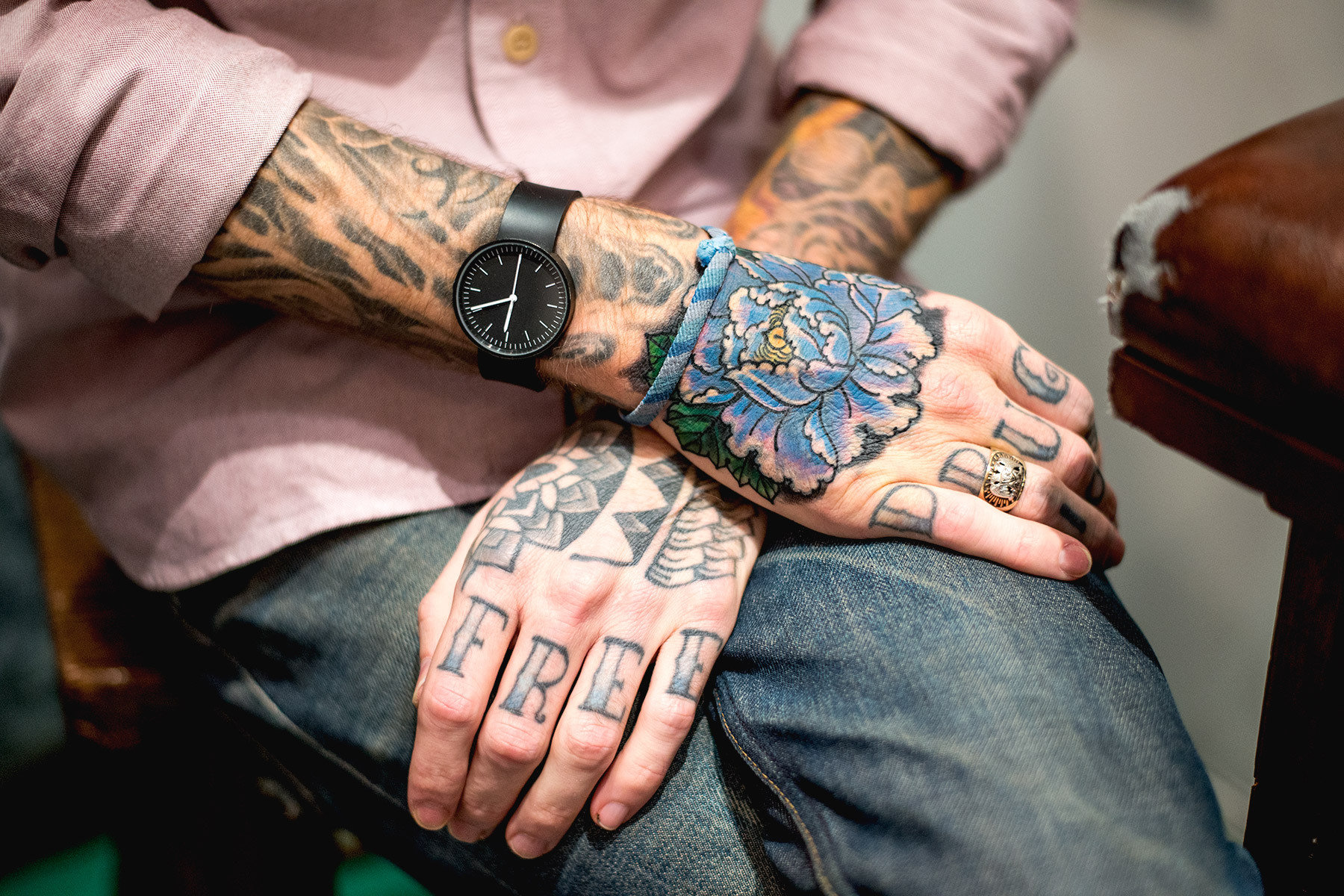 Tyler Joe
It was that experience that directed him, indirectly, to his current career. "I wanted a life that whatever I put into it, I got out of it," Colby says. Piercing allowed him the freedom to do all the things he craved – travel, to be creative and to interact with interesting people. The result has been nothing short of serenity coupled with success.
And it seems that this is only the beginning of his story. Colby has big things planned for 2014. With demand for his services extending outside NYC, he will be jetting off to London, Australia and LA (three places he receives the most requests from). He also plans to concentrate on designing a jewelry line.  "There is a void there," he says. "I've been doing this for so long that I feel its time to switch it up a bit." 
We can't wait to see what he creates.
For appointments, call 212-473-0007 or visit nyadorned.com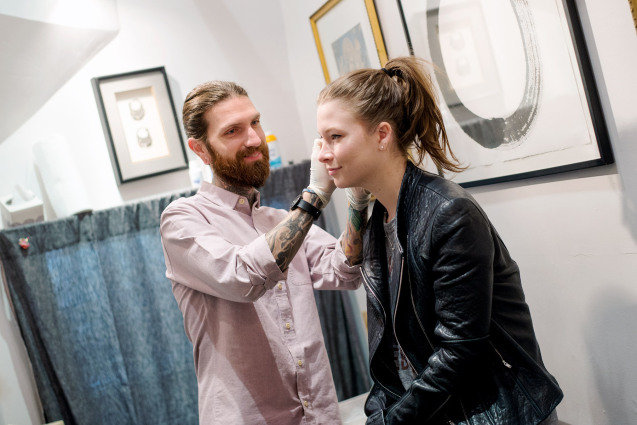 The day of our interview and photo shoot, Colby was kind enough to pierce the BTR staff. Here's a gallery of our experience.