Ed Sheeran To Sing in First Interactive TV Commercial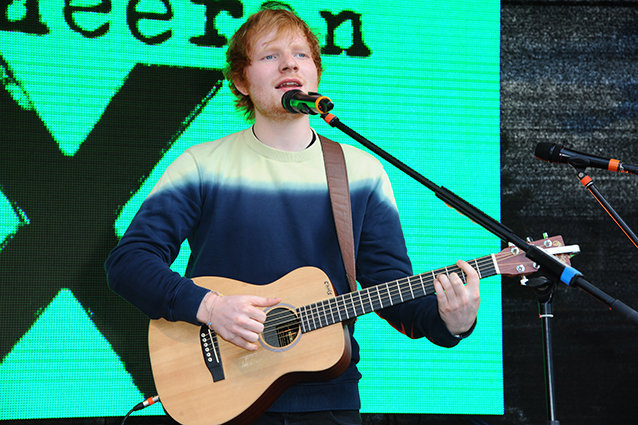 WENN/Patrick Hoffmann
Ed Sheeran will make TV history in his native Britain on Thursday (26Jun14) when he takes part in an interactive advert during a commercial break.
The Sing hitmaker will perform a song from his new album X on U.K. channel E4 after comedy The Big Bang Theory airs. Before the sitcom starts, Sheeran will ask viewers to pick which track he will play live at the end of the programme.
Fans can vote via Twitter.com by posting the name of their chosen song as a hashtag within that half hour slot. The results will be recorded in real time and the singer will perform the winning track.
Sheeran says, "For me, this is a really cool way to show songs from the album that fans will have never seen performed in this way before… It gives my fans the chance to decide (which song) from the new album they want to see most. Their involvement is really important to me."