Gossip Girl: Blake Lively is the new face of L'Oreal Paris!
Talk about a no-brainer! L'Oreal Paris just announced, via their French Twitter account, that Blake Lively will be the new face of the global beauty company.
The former Gossip Girl inked a multi-million dollar deal joining the brand's A-list ambassadors including Gwen Stefani, Beyonce and Jennifer Lopez. The 26-year-old marked the occasion wearing a Balmain lavender and white boucle houndstooth flared mini dress with gold-link belt. Not surprisingly, this isn't her only beauty endorsement. In 2011, Karl Lagerfeld selected her to be the first American to represent Chanel — as the face of their Mademoiselle fragrance. A year later, she moved on to Gucci and will continue to be the face of their Premiere fragrance.
While Lively has been lying low, enjoying married life with hottie husband Ryan Reynolds, things seem to be gearing up in her career again. The L'Oreal deal comes on the heels of the news that Blake will be replacing Katherine Heigl in The Age of Adaline. And Blake herself recently revealed that she will be launching her own lifestyle website – in the same vein as Gwyneth Paltrow's Goop – in the upcoming months. Blake's all buzz… and 'She's Worth It!'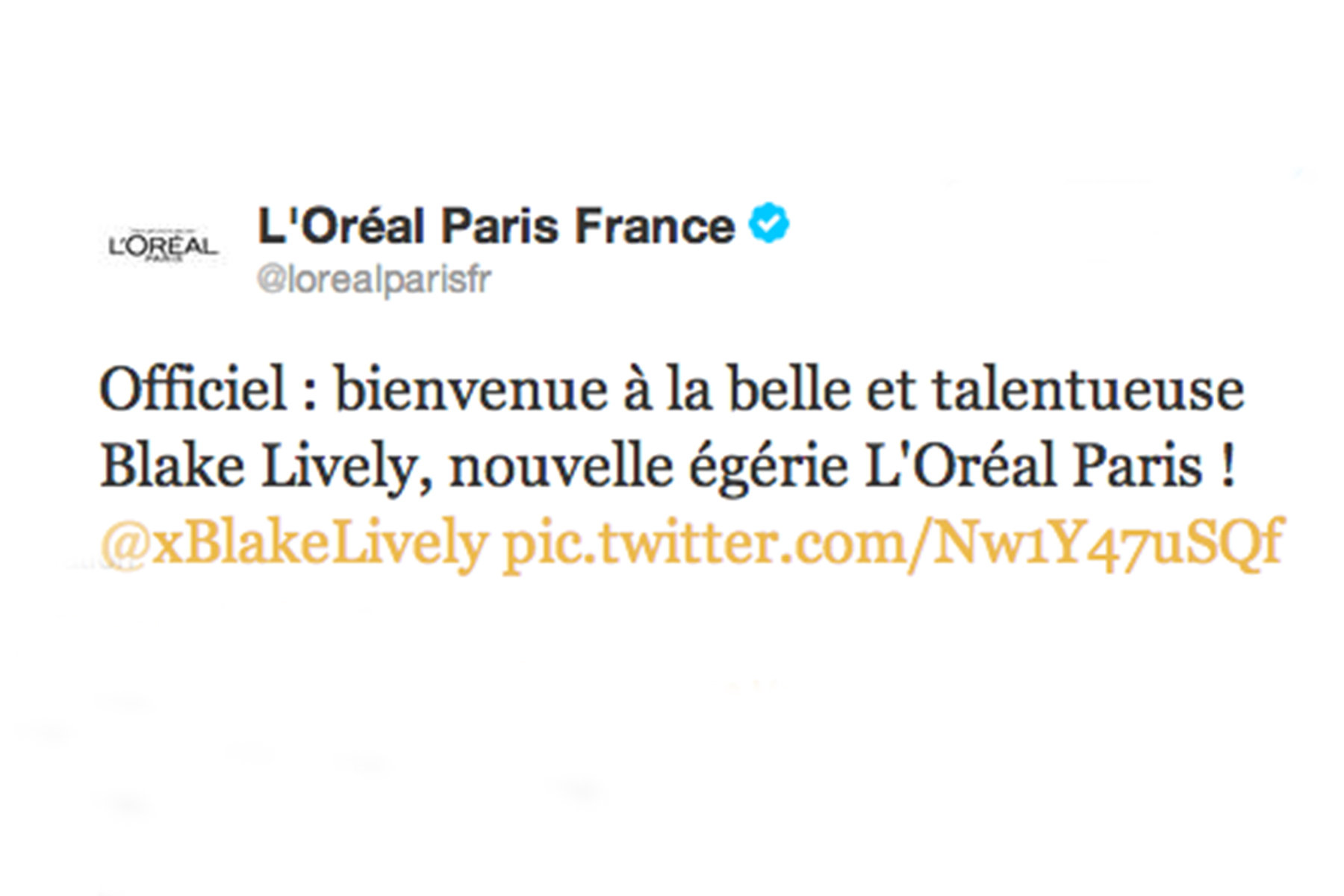 Blake Lively L'Oreal Paris