Arcade Fire Facepalm: What's Up With The New Album Cover?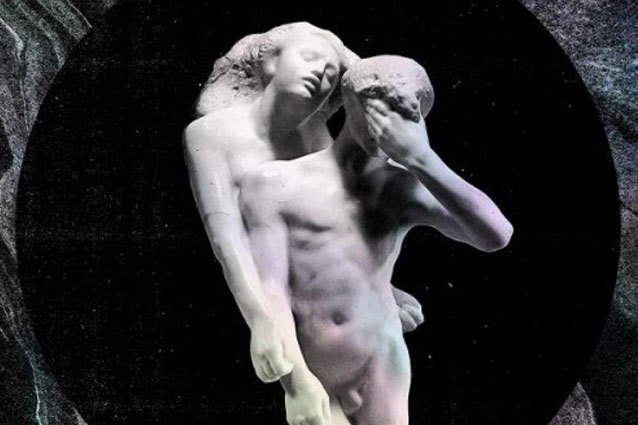 Earlier this week, Arcade Fire revealed the cover art to their forthcoming fourth album, Reflektor, out October 29 on Merge Records. As befitting the Canadian collective's ever more elaborate album concepts, the sleeve features a piece of classical statuary depicting Orpheus rescuing Eurydice from the underworld. If you know the myth, that explains why the male figure is shading his eyes (no spoilers here!). But if you don't know the story, it looks as if he's performing that favorite internet meme, the facepalm. Or, as my friend Paul put it when he saw the sleeve, it looks like he's just found out that the band being called "Coldplay for hipsters" isn't meant as a compliment.
To be fair, the title track sounds a lot less overblown than 95% of The Suburbs did, and the Anton Corbijn-directed video is genuinely extremely cool-looking. Although the combination of Corbijn's video and David Bowie's guest vocals suggests Arcade Fire has reached the "working alongside our idols" stage of their career, and the fact that the single is being released under the band name "The Reflektors" is a little cute. There's also an interactive video much like the one they released for The Suburbs' first single. That Carnival-esque video, which requires the use of your smartphone or tablet's camera, is highly reminiscent of Marcel Camus' 1959 film Black Orpheus. Which brings us right back to the faceplaming Orpheus up there. I'm sure it's all make sense eventually. Including why they spelled the album title like that.
More:
5 Albums That Sound Like Fall
Fall's 15 Most Anticipated Albums
Neko Case Fights Into Our Hearts
---
From Our Partners:


40 Most Revealing See-Through Red Carpet Looks (Vh1)


15 Stars Share Secrets of their Sex Lives (Celebuzz)