EXCLUSIVE: Disney's Laura Marano Shares Secrets!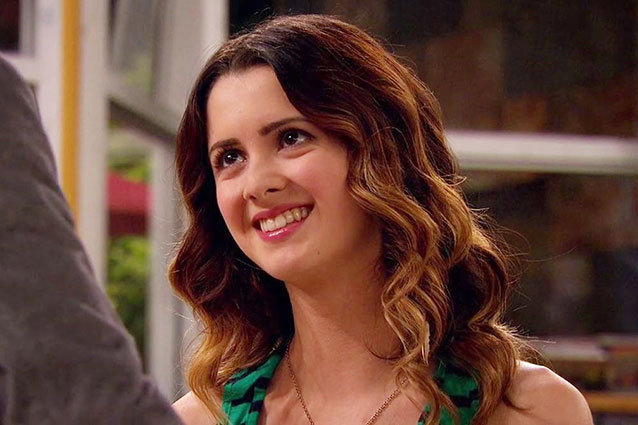 Disney has done it again! The multi-talented Laura Marano opens up about her role as Ally Dawson on Austin & Ally, her love of the stage, and her plans for the future. The songbird actress is one to watch!
Which do you prefer, being on stage or the camera? Can you tell us why?
Oh, that's hard because I honestly love both! If I had to pick, I guess I would probably say being on stage. When you are performing in theater, you feel so connected to your audience. It's exhilarating! 
What is your favorite instrument to play, which, if any, do you feel you have mastered?
Well, the only instrument I know how to really play, and the instrument that I absolutely love, is the piano. I have been playing piano ever since I have been 9. 
How is it working on the series Austin & Ally? Any fun stories you can share with us?
Working on Austin and Ally has been an absolute dream! We literally have fun every single day! Whether it's scaring each other, or singing together or just hanging out in each other's dressing rooms, the cast and I are super close! I feel really lucky to be with everyone on our set!
Both yourself and your character Ally are singers and songwriters. Do you feel a personal connection with her?
Oh my goodness, I feel so close to Ally! Seriously, I feel like we are the same person. Not only do we both love music, but we also both love school, both are absolute romantics, and both are pretty quirky.
Can we expect to see you in anything else this year? 
I am actually going to be guest starring on another Disney show called Liv and Maddie. That was ridiculously fun! Also, I am going to be working with the Humane Society, which I am really excited about!
We've seen your video, 'This is who I am.' Your dad looks like a great cook! What is your favorite dish of his?
He is such a good cook! Seriously, I am obsessed with all my dad's dishes! My favorites have to be his pizza and his pasta -literally, his food is amazing!
What are your plans for the holiday season this year?
This holiday season, I am relaxing. Which I am super excited about!