5 Reasons We Want to Party with Emma Thompson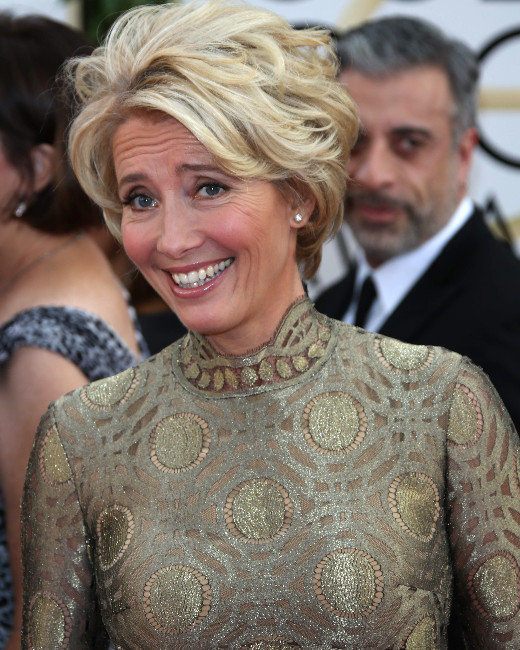 WENN.com
Emma Thompson is totally killing award season already, and we've still got several major ceremonies to go before we're through. Since the press tour for Saving Mr. Banks began, it's been clear that the star has been on the scene for too long to worry about anything but having a fantastic time. She's silly and candid and occasionally tipsy and we love her. It's just Hollywood, after all. Why not have a little fun?
In no particular order, here are our current favorite Emma moments.
1. When She Portrayed Most of the Animal Kingdom on Ellen
A reserved, refined English actress like Ms. Thompson has no trouble taking on Ellen's animal noise guessing game. We're particularly fond of her donkey.
2. When She Defended "Difficult" Women
When David Letterman asks Thompson if she agrees that a woman as hard to please as her character P.L. Travers were involved in a movie production today, she'd be shown the door, Emma answers, "No! They'd be given their own TV show immediately!" And we'd watch it.
3. When She Anecdotally Shared Some Really Personal Information
Watch the clip to see what Emma has to say about the "all-fours" position necessary to have one's handprints immortalized at the Chinese Theater. Also, enjoy the reaction of her couch-mate Robbie Williams.
4. When She Shook It With Jimmy Fallon in Her Favorite Python Pants
Emma goes hard as the Roots play her in for her Late Night spot.
5. When She Told the Truth about Christian Louboutins
There's nothing we respect more than an actress who won't be a hero and can admit on the red carpet, "These things are killing me." Emma became our favorite presenter of the night when she came out with a martini in one hand and her evil stilettoes in another.