Hollywood.com Press Pass: Will Ferrell and Adam McKay Talk 'Anchorman 2'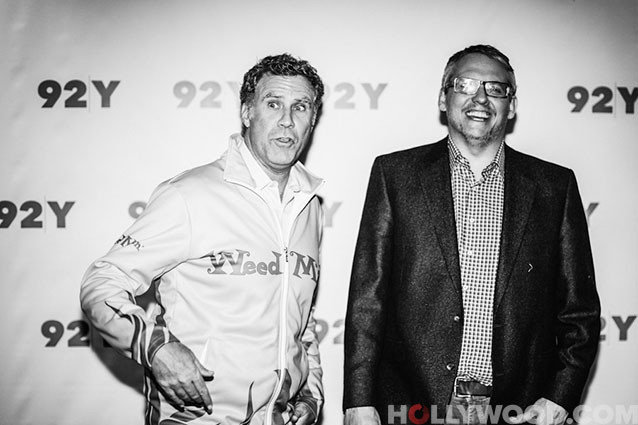 Sarah Kuszelewicz/Hollywood.com
Actor/comedian Will Ferrell and director Adam McKay: easily two of the funniest humans on earth. While promoting the release of their upcoming movie Anchorman 2: The Legend Continues, the duo stopped by the 92nd Street Y in New York City for a conversation with journalist Lynn Hirschberg. Our Photo Director Sarah Kuszelewicz and myself were lucky enough to be given the opportunity to meet these handsome men and sit in on this event. They talked about everything from the pitch of Anchorman 2 ("We originally wanted to make it a musical and then take it to film."), to their favorite scene in Step Brothers (the bunk bed and sleep walking scenes, of course), to making Talladega Nights (whose aim was to piss off NASCAR… which didn't work because they were thanked by the organization for creating a movie about the sport – oops).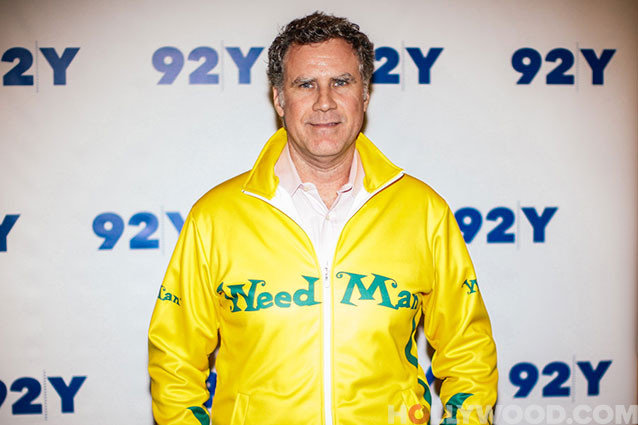 Sarah Kuszelewicz/Hollywood.com
The pair's friendship all started back on Saturday Night Live in 1995. Will and Adam were hired on the same day but didn't quite hit it off. It wasn't until they wrote their first skit together, "Neil Diamond: Storytellers," that this comedic duo was created. After the first Anchorman movie, Adam and Will completely avoided all the requests to make a sequel and began creating other projects. Eventually, they decided to humor the masses and came up with a brilliant plan: make Anchorman 2 into a six to eight month musical, then bring it to theaters. Obviously, this would've been a huge hit, but unfortunately, Paramount said that was a no go. Thankfully, after 10 long Ron Burgundy-deprived years, the sequel finally got approved.
After one of the funniest hours of our lives, the audience was able to ask questions to the duo. Being huge Funny or Die fans, we asked about the making of "The Landlord," the inaugural video on Funny or Die that features Adam's adorable daughter Pearl as a drunk, demanding landlord. "That was all one take," said Will, "It only took about 30 minutes. Pearl was about to turn 2, and we were trying to launch the site so we just came up with it at my sons third birthday party." For those who miss this little munchkin, worry not — Pearl and Will's sons are actually in Anchorman 2 during a scene at Sea World (not that you need more incentive to go see it).
The two closed out the night with advice they have for aspiring writers, "Create short films, put them on the Internet," Adam said, "Do table reads. Just do it, no matter what outlet." Will added on, "Don't be too hard on yourself. Don't sit on your hands, just keep doing it. Know that it's all about the process."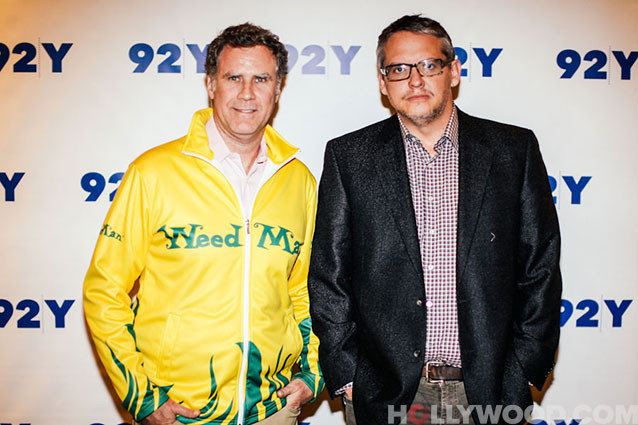 Sarah Kuszelewicz/Hollywood.com