Johnny Depp Just Isn't A Sure Thing Anymore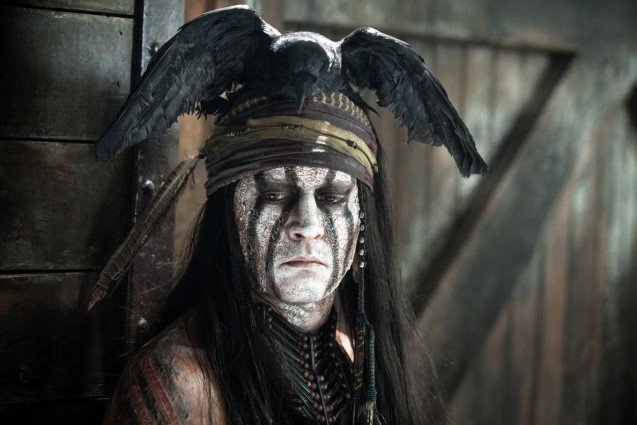 Walt Disney Pictures via Everett Collection 
Tonto in The Lone Ranger could have worked. Instead, the movie bombed. This used to be the kind of role Johnny Depp could play the hell out of.
One bad movie doesn't doom an actor's career, especially someone as high up as Depp. But Depp's appeal is definitely losing steam.
He has developed two major crutches during the last decade: Pirates of the Caribbean films and Tim Burton movies. As Jack Sparrow, Depp always delivers a convincing, hilarious performance. Without him, the franchise is a bust. The franchise wouldn't even exist. In the Burton films, Depp plays the same brooding character we've known him to portray since the Edward Scissorhands days.
But tht's the problem with crutches. Jack Sparrow can only appear on the big screen so many times. And Burton's dark themes are nice, but Depp has attached himself way too often to that morose content. Like Sparrow, he's playing the same character in Burton's movies.
If Depp still had the same appeal, then everybody (not just critics) would be praising his effort in The Lone Ranger. Look at the underwhelming Once Upon a Time in Mexico. Too many stars, not enough coherence.
But who was the brightest spot in that film? Depp.
It's not like Depp isn't still a star. He just needs to choose better roles. He has his pick. As for The Lone Ranger, what happened there — who thought Armie Hammer, both of the Winklevoss twins from The Social Network,was a good idea to be the lead of a major movie?
That's OK, Johnny, you'll do fine in your next crutch (a new Pirates of the Caribbean is scheduled for 2016).