Kevin Smith is Venturing into the World of Musicals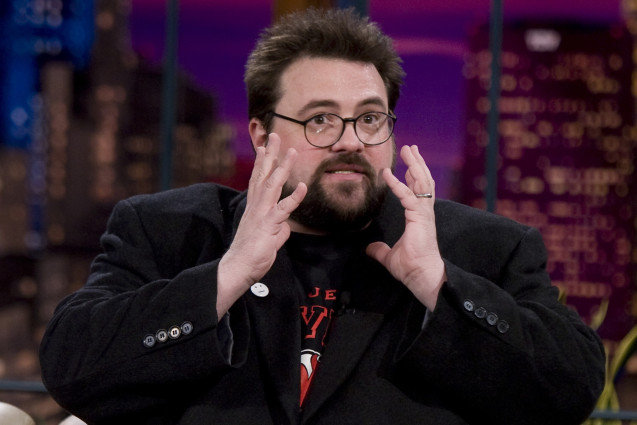 NBC/Getty
Although Kevin Smith said he was retiring, we all know celebrities never retire when they say they're going to (looking at you, Biebs.) Originally, Smith had planned to retire as a filmmaker following the completion of Clerks III — which was tragic news for fans of the New Jersey native's movies. Now, three years after Smith announced his departure from directing, he notified fans on his Facebook page that he would put off his planned retirement. 
"From now until I drop dead, I'm only ever gonna make a flick that only I would/could ever make," he wrote. Smith said that anyone could have made Jersey Girl, Zack & Miri Make a Porno, or Cop Out. Instead, he wants to devote his time to films like Mallrats, Clerks, Chasing Amy and Dogma, which are more indicative of Smith's style and voice as a filmmaker. 
After Clerks III, Smith will venture into the world of musicals. According to his Jan. 1 Facebook post, he began writing the script for Helena Handbag as a movie, but decided it will work better as a Book of Mormon-style musical. 
Since Helena Handbag is the story of "mankind teaming up with Hell to save existence from extinction at the hands of a Rapturing giant Jesus" we're expecting Book of Mormon meets Dogma. Maybe Smith can get Ben Affleck, Matt Damon, and Alan Rickman to return — okay, we know that's some serious wishful thinking, but don't kill our dreams! In any case, we're happy to see Smith branching out a bit (and not retiring).