The Most Unlikely Number One Hits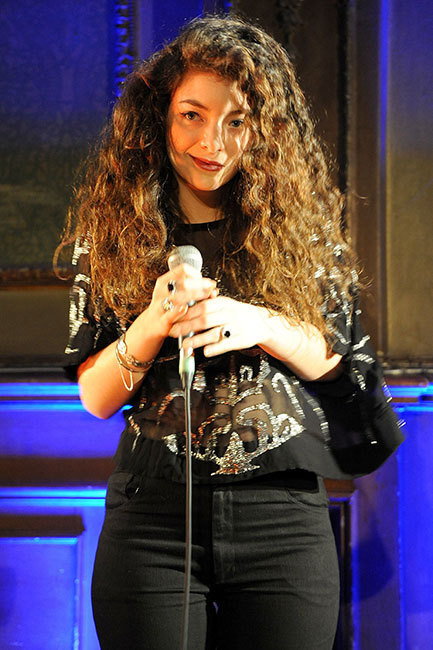 Patrick Hoffmann/WENN
A virtual unknown less than six months ago, 16-year-old New Zealander Lorde is now sitting pretty on top of the Billboard Hot 100 with a minimal slice of chillwave pop which is poles apart from the bombastic productions of its immediate predecessors, Katy Perry's "Roar" and Miley Cyrus' "Wrecking Ball." Following in the footsteps of Baauer's "Harlem Shake," Gotye's "Somebody That I Used To Know" and fun.'s "We Are Young," it's another welcome shot in the arm for a singles chart which had been dominated by the same small array of pop, hip-hop and R&B superstars for the best part of a decade. Here's a look at five other chart-toppers which didn't exactly scream number one at the time of their release.
The Singing Nun – "Dominique"
Recently featured in American Horror Story: Asylum, "Dominique" saw Belgian nun Jeanine Deckers make the highly unlikely transition from the convent to the top of the Hot 100 with this French-language folk ballad just two months before The Beatles kick-started the first British Invasion.
Rick Dees & His Cast Of Idiots – "Disco Duck"
One of the '70s' ultimate one-hit wonders, Memphis DJ Rick Dees somehow managed to sell six million copies of a novelty disco song largely performed by a Donald Duck impressionist.
Donna Summer – "MacArthur Park"
The Queen of Disco failed to reach the top spot with the iconic dancefloor classics "I Feel Love" and "Love To Love You Baby" but rather perversely did manage to achieve such a feat with a cover of Jimmy Webb's nonsensical tale of a cake being left out in the rain, first recorded by stentorian actor Richard Harris.
Lonestar – "Amazed"
Despite the fact that the sounds of Nashville hadn't topped the charts since Dolly Parton and Kenny Rogers' "Islands In The Stream" seventeen years previously, Lonestar's wedding favorite "Amazed" unexpectedly managed a two-week stint at the top in 2000. Another twelve years would pass before another country song (Taylor Swift's "We Are Never Ever Getting Back Together," which only barely qualifies as country) reached pole position.
MIMS – "This Is Why I'm Hot"
Possibly one of the most minimalist US number one singles, "This Is Why I'm Hot" possessed plenty of swagger but little else as MIMS tediously repeated its title over a generic hip-hop beat and monotonous synth loop.