Fun Facts About 'Sleepy Hollow' Star Nicole Beharie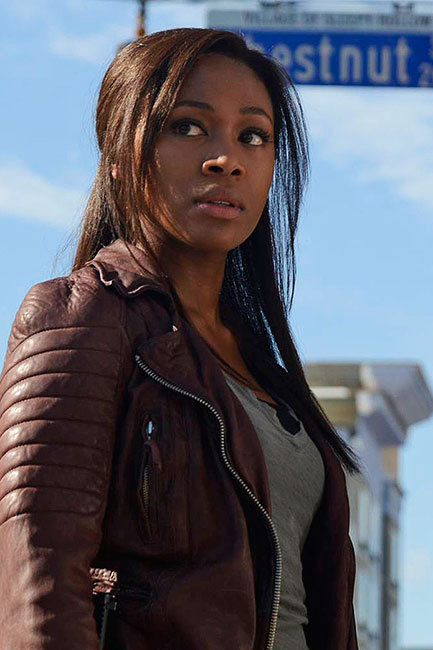 FOX
Fox's new drama Sleepy Hollow was recently picked up for a second season, and much of the show's success must be attributed to its lead actress Nicole Beharie. As Lieutenant Grace Abigail "Abbie" Mills, Beharie plays a detective with a fairly tough exterior, but she's got an armory of secrets that comes into play when strange goings on start occurring in the town of Sleepy Hollow. Although Tom Mison plays the legendary Ichabod Crane, many folks are tuning in to the show for Abbie's storyline. We're expecting big things from Sleepy Hollow as the season progresses, and big things from Nicole Beharie in the future. Here are a few fun facts about the rising star.
Michael Fassbender Was Her Boo Back In The Day
And by 'back in the day,' we mean 2012. Fassy and Beharie dated each other for a while, after having starred in Steve McQueen's 2011 film Shame. If you think Beharie was the lucky one in this situation, then you should probably go ahead and do a Google Image search for Nicole Beharie.
Her Performance In The Jackie Robinson Biopic Was Pretty Dope
This year's highly-anticipated Jackie Robinson biopic 42 told the powerful story of a man who changed history and went on to become a legend. Beharie played his wife, Rachel Robinson, and although the role was somewhat small, her performance was crucial to the personal aspects of the film.
 She Digs Nina Simone AKA Has Excellent Taste In Music
Although her Sleepy Hollow fans (whom she lovingly refers to as 'Sleepyheads') wouldn't know it, Beharie is also a singer/songwriter (for proof check out her performance in the indie romantic comedy My Last Day Without You). She loves music, and tweeted the above video of Nina Simone singing "Ain't Got No/I Got Life" live.
She's One Of Those People Who Wake Up Pretty
Yes, this constitutes a fact. Although Beharie has some pretty hot photo shoots, she's also got a few gorgeous selfies on Twitter, proving that she doesn't need a glam squad to look amazing.