13 Pairs Of On-Screen Love Interests Who Are Real-Life BFFs
It's easy to imagine how awkward it actually is to film a love scene with someone you barely know… and it's likely even more awkward if you're actually best friends with the person in real life. We adore these 13 sets of on screen love interests are actually BFFs in real life. Sure, we absolutely love seeing the drama unfold between Katniss and her two suitors, Peeta and Gale… but we also love that the trio are real-life BFFs. Here are the 13 best movie love interests who are also super close behind the scenes.
1. Reese Witherspoon & Rob Pattinson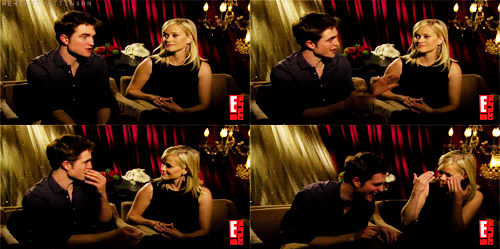 These two had some steamy scenes in 2011's Water for Elephants, but remained close friends long after the movie's release. It's even rumored that Robert Pattinson holed up in Reese Witherspoon's "tranquil, $7 million estate" after his breakup with Kristen Stewart. That Reese sure is a pal!
2. Jennifer Lawrence & Josh Hutcherson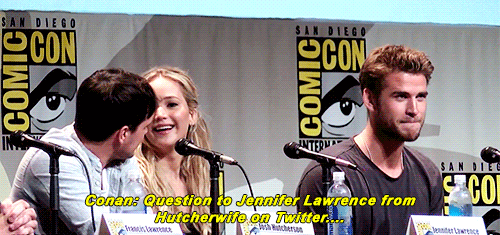 J. Law is famously tight with both her Hunger Games paramours, and Katniss and Peeta are super close in real life.
3. Jennifer Lawrence & Liam Hemsworth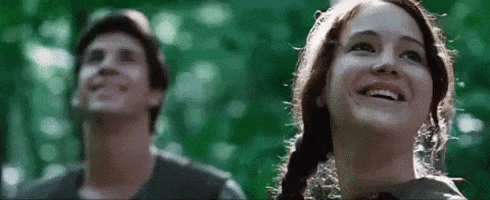 Jennifer Lawrence has waxed poetic about how 'hot' she thinks Hemsworth is ( same), so it's not surprising to hear her admit that they've kissed off-screen, too. But the two are seriously best buddies — in 2014, Lawrence told Nylon magazine, "I guess the thing that surprised me is that I would never expect to ever have a man this good-looking ever be my best friend. I just would never assume those things could happen, but he is. He's the most wonderful, lovable, family-oriented, sweet, hilarious, amazing guy." Aw!
4. Jennifer Lawrence & Bradley Cooper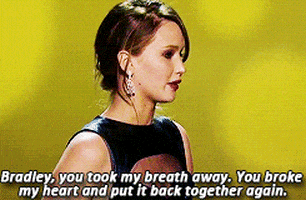 You didn't think J. Law's friendships ended with the Hunger Games franchise, did you? Lawrence and Bradley Cooper have starred together in four movies (so far!) and the pair have an undeniable chemistry, but they're strictly good friends. In 2012, Cooper told Rolling Stone that Lawrence is "the person you want on set with you at 4:00 in the morning when you're losing your mind." Lawrence equally gushed about Cooper in her acceptance speech for Best Actress at the 2013 Golden Globes, saying, "Bradley, you're incredible, and you made me better every single day." Swoon.
5. Shailene Woodley & Ansel Elgort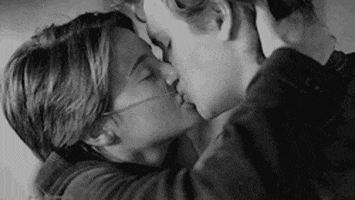 The two have shared screen time together in both The Fault in Our Stars and the Divergent series, and formed a fast real-life friendship after cameras stopped rolling.
6. Shailene Woodley & Miles Teller

After meeting on the set of the romantic comedy The Spectacular Now in 2012, Woodley and Teller went on to star as enemies in the Divergent series.. but they are such good friends, they once said they wanted "to be a famous screen couple, like Leo and Kate." We think they're well on their way!
7. Leonardo DiCaprio & Kate Winslet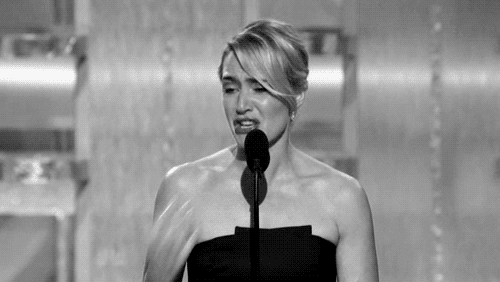 Seriously though, is there anything cuter in this world than the long-term friendship between the Titanic costars? They first melted our hearts in 1997 as the ill-fated Jack and Rose, and have given us sweet BFF moments ever since. Theirs is an eternal friendship… what more do we need?
8. Drew Barrymore & Adam Sandler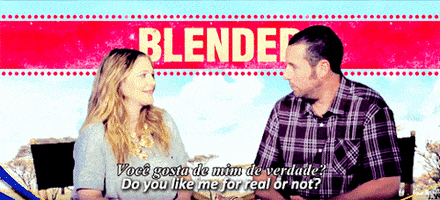 These two have teamed up three hilarious times on screen, but it's their off-screen bond that makes them so awesome. Drew Barrymore has been open about the impact Sandler has had on her career, admitting that he took a chance on her during a "low point" . She thinks so highly of Sandler, she dedicated a chapter of her book Wildflower to him, which she titled "Adam." Aw!
9. Drew Barrymore & Jimmy Fallon
Barrymore found friendship with her costar in 2005's Fever Pitch and they've been tight ever since. Barrymore even introduced Jimmy Fallon to his wife on the set of the movie. How's that for sweet?
10. George Clooney & Julia Roberts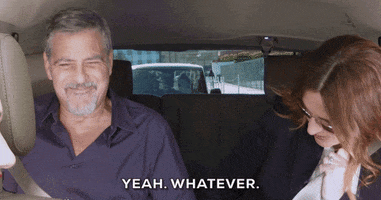 Clooney and Roberts have been friends for nearly two decades, and the two are thankful to have a "real" friendship instead of a "Hollywood" one. Roberts revealed to People magazine, "What a relief we're not Hollywood friends. I just said to him an hour ago, 'Thank God we really do like each other, or we'd be in hell.'" She added, "…we've just stitched our lives closer together. All these people that come into our lives; my husband, my children, his wife [Amal Clooney]. We just keep stitching our lives closer together." Awww.
11. Kristen Stewart & Taylor Lautner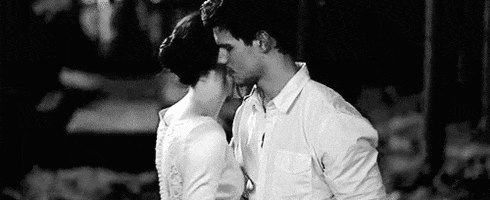 Regardless of whether you were Team Edward or Team Jacob, one thing is for sure: Bella and Jacob's real-life friendship is just too sweet. In 2015, Lautner even joined Stewart for the red carpet premiere of her film, American Ultra, reportedly telling E! News, "He's … one of my best friends, so I just thought, 'Come and see the movie and hang out.'"
12. Sandra Bullock & Ryan Reynolds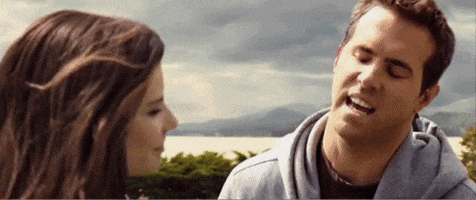 After the release of 2009's The Proposal, Ryan Reynolds reportedly said, "I would love to do another movie with Sandra. We've talked about it. We had such great chemistry in The Proposal — that was based on 10 years of friendship. We had known each other for a long time when we went into that. If it's the right [project], we'll do it because it's like working with family. It's a great experience." OK guys, it's 2016 now… where's that new project?
13. Zooey Deschanel & Joseph Gordon-Levitt

Though they seemed like the quirky couple only dreams are made of in 2009's (500) Days of Summer, the friendship these two share still manages to live up to our hipster dreams. In 2012, Gordon-Levitt told Playboy magazine, "It's awkward when people say that. Whatever. Zooey and I just think it's funny. It is funny. We've been friends for 10 years. She loves movies, music and art, and she's incredibly knowledgeable about that stuff. She's turned me on to so many good movies and so much good music. It's fun just to have conversations, watch movies with her and stuff like that." Can we join next time, guys?