From Pixie Lott To The Dead Weather: 5 Tracks You Need To Hear This Week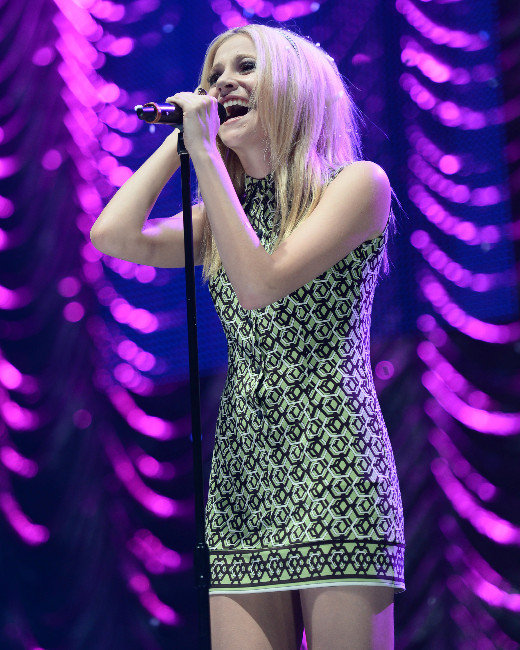 Ollie Millington/Getty

From the annual X-Factor winner's single to an outtake from this year's coolest pop debut, here's a look at five of the best tracks to have been unveiled over the past seven days.
The Dead Weather – "Open Up (That's Enough)"
Arguably the most sinister thing Jack White has put his name to, his 'motley collection of low-lifes, grifters and ne'er-do-wells' serve up their very own nightmare before Christmas with this slightly terrifying slice of garage-rock.
Pixie Lott – "Heart Cry"
Getting back to what she does best, Pixie Lott ditches the tacky synth-pop of her last album for the retro soul of her first on a timeless blend of '60s girl group melodies, whistle hooks and toe-tapping beats co-written by Cee-Lo Green.
Sam Bailey – "Skyscraper"
Following covers by 2009 winner Joe McElderry and 2012 fourth-placed finalists Union J, this year's victor, former prison officer Sam Bailey, becomes the third X-Factor UK contestant to tackle Demi Lovato's emotive post-rehab ballad "Skyscraper."
Lorde – "No Better"
Capping off an incredible year which has seen her transform from virtual unknown to chart-topping four-time Grammy nominee, New Zealand's most precocious teen now unveils "No Better," a bass-rumbling Pure Heroine outtake refreshingly more carefree than her usual anti-materialistic anthems.


Foxes – "Holding Onto Heaven"
Blending her typically dramatic melodies with soaring strings and skittering breakbeats, this latest taster from Foxes' forthcoming full-length debut, Glorious, suggests that the album may live up to its title.