Snoop Goes from Dogg to Lion Because He's Bob Marley

In you-can't-make-this-up news, today it was announced that famed West Coast rapper Snoop Dogg was changing his name to Snoop Lion and becoming a reggae artist because he is the reincarnation of Bob Marley.
"I want to bury Snoop Dogg, and become Snoop Lion," proclaimed the now-former Mr. Dogg, also known as Snoop, Snoop Doggy Dog, Uncle Snoop, the Doggfather, and also Snoop-a-Loop (just me?) during a news conference in New York. And so Snoop joins a long line of artists (including Puff Daddy/P. Diddy/Diddy/Sean Combs and Prince/The Artist Formerly Known As/Random symbol you cannot produce on a keyboard) that have changed their names after pivotal, life-changing events.
And in Snoop's case, his change has to do with his newfound spiritual rebirth. It came about while the artist was in Jamaica, where the new name was given to him by a Rastafarian priest. "I didn't know that until I went to the temple, where the High Priest asked me what my name was, and I said, 'Snoop Dogg.' And he looked me in my eyes and said, 'No more. You are the light; you are the lion.' From that moment on, it's like I had started to understand why I was there."
Jah approves, apparently, as Snoop's next album will be entirely reggae.
"There comes a point where you say I done it all, or there isn't much more to do," roared the Lion himself. So why not tap into his alleged origins? After all, (lest you forgot from a few lines ago) Snoop believes he's Bob Marley, reincarnated. (Not-so-coincidentally, this is also the name of his new album: Reincarnated.)
"I have always said I was Bob Marley reincarnated. I feel I have always been a Rastafari. I just didn't have my third eye open, but its wide open right now." And with his third eye wide open, he's decided that reggae music is the only game left for him, so pour one out for Snoop's rap career, because apparently, it's over.
We're personally a bit conflicted about this name change, I mean, he's been Snoop Dogg for so long now; how are we supposed to cope with this news? Is there anything good that could possibly come out of Snoop going from a Dogg to a Lion? Let's take a gander.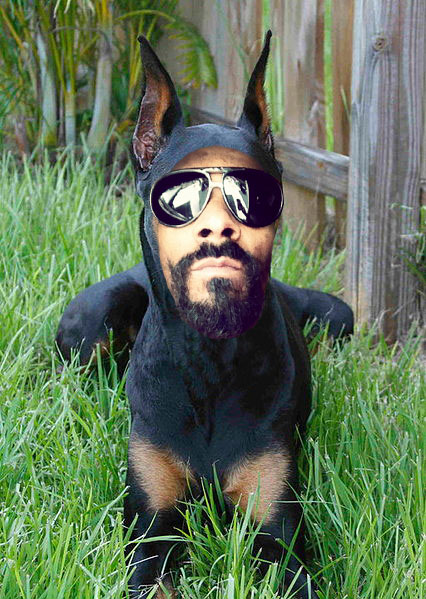 See, for us, Snoop doesn't just embody a dog, he damn-near LOOKS like one, too. It's what made the whole persona and the ridiculous name (calling yourself a dog, erm, dogg and being taken seriously is no small feat. Trust me) seem appropriate. Plus rap is where Snoop grew up! He's the doggfather of the game, y'all. Although, we have to admit this DOES clear up all those people confusing Snoop with Snoopy, I guess. I'm sure Snoopy will be pleased as punch about that one.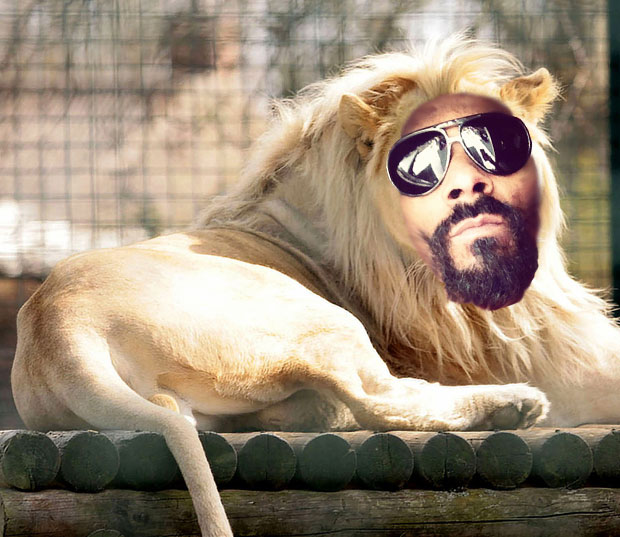 Snoop Lion definitely has a different weight to it, but the man certainly does not have the bone structure for a mane. His face gets lost amongst the tufts. Sure, there's a lion connection to inspiration his former self, Bob Marley (The Marley estate put out a posthumous album titled Iron Lion Zion), but the mighty roar of a lion doesn't really fit Snoop's, erm, chilled out personality.
What do you think about Snoop's name change? Could he possibly be the reincarnated form of Bob Marley? Do you think Jah will provide us with all the answers to our questions? Sound off in the comments below!
[Top Image Credit: Daily Celeb]
Follow Alicia on Twitter @alicialutes
More:
Snoop Dogg Is Headlining a Family Sitcom
Charlie Sheen Releases a Single with Snoop Dogg
Tupac's Hologram Appearance at Coachella Tops Festival's Highlights