13 Songs You Might Not Know Are About Celebrities
Sometimes celebrities have songs written for them, but other times singers get intimate by writing lyrics about another celebrity. Is your favorite song really a diss track or about your favorite singer's heartbreak? Here are 13 songs you probably didn't know are about celebs.
1. "Bad Blood" – Taylor Swift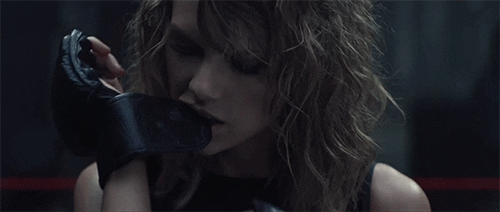 Giphy
The huge hit is actually about Taylor's feud with Katy Perry! The two are on the outs due to Katy reaching out to three dancers who were performing on Taylor's tour. They were offered to perform on Katy's tour on the condition that they would leave Taylor's and they accepted.
2. "The Heart Wants What It Wants" – Selena Gomez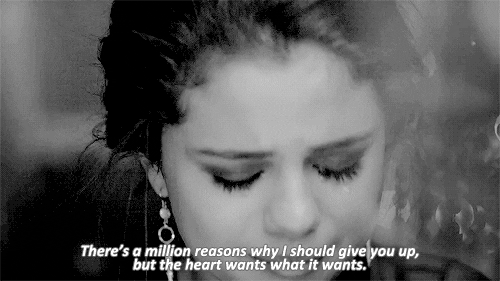 Giphy
The sad song is actually about Selena's feelings for Justin Bieber and how hard it was to end the relationship.
3. "By The Grace of God" – Katy Perry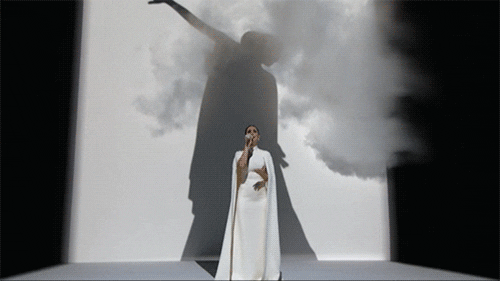 Giphy
The song is about how tough the performer's divorce was with Russell Brand.
4. "7 Things" – Miley Cyrus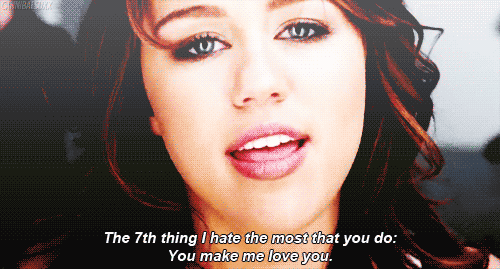 Giphy
The superstar's relationship with Nick Jonas must have been pretty complicated since the song is about what she hates about him but also that she still loved him.
5. "The Way" – Ariana Grande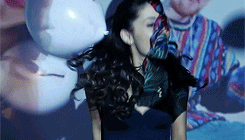 Giphy
The hit was written by Jordin Sparks and it was about her boyfriend, Jason Derulo.
6. "Innocent" – Taylor Swift
Giphy
After the VMA debacle, the singer wrote a song for the troubled rapper forgiving him and wishing him well.
7. "Fix You" – Coldplay
Giphy
The beautiful song is about the lead singer's ex-wife, Gwyneth Paltrow.
8. "Cry Me A River" – Justin Timberlake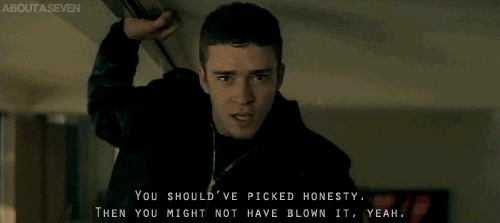 Giphy
It's safe to say Justin is now over Britney Spears since he wrote this song about her.
9. "Shadow Days" – John Mayer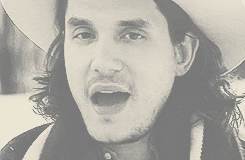 Giphy
The song is about John's heartbreak over his relationship ending with Jennifer Aniston.
10. "What Goes Around Comes Around" – Justin Timberlake
Giphy
The singer's relationship with Happy Ending's Elisha Cuthbert ended and she started dating the singer's friend, Trace Ayala. This is his revenge hit on the situation.
11. "Hollaback Girl" – Gwen Stefani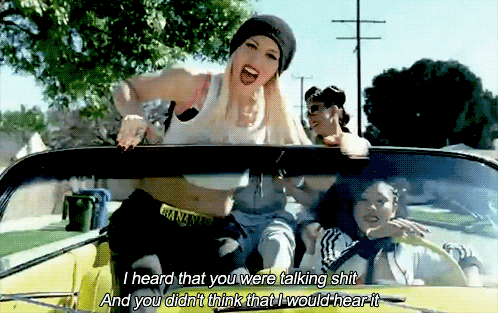 Giphy
The catchy hit actually addresses a feud Gwen had with Courtney Love. Courtney made a remark about Gwen being a cheerleader in high school, so the singer decided to hit her back with a dance hit with some cheer moves.
12. "The Warning" – Eminem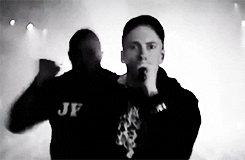 Giphy
The diss track is about Mariah Carey and Nick Cannon. Their rapper was angry that Mariah denied ever dating him so he put it all out there of what they've done and what intimate things (like pictures) he could release of her.
13. "Don't" -Ed Sheeran
Tumblr
The song is about Ellie Goulding cheating on Ed with Niall Horan.