'Teen Wolf' Stars Pose Shirtless For Charity in Reflect it Back Calendar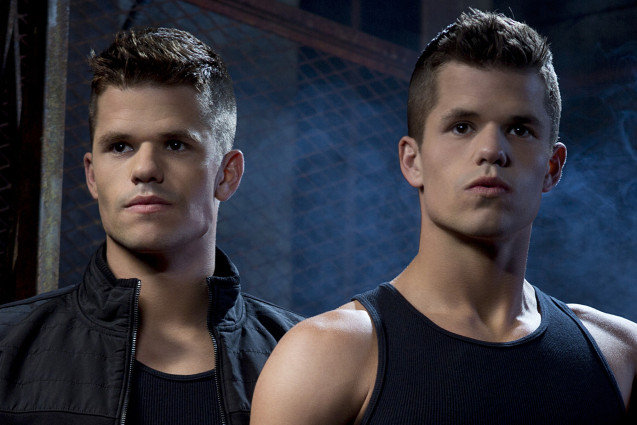 MTV
A year never looked quite as good as 2014 in the new calendar from Reflect it Back, a project for social good. Tyler Posey and Colton Haynes rounded up some of their Teen Wolf buddies as well as some other young Hollywood stars in order to create MIRROR: A Calendar for Social Good. The calendar, shot by photographer Doug Inglish, features the abs of Posey and Haynes as well as their werewolf pals Tyler Hoechlin, Max Carver, and Charlie Carver. Parker Young of Suburgatory, Chris Zylka of Twisted, and Kendrick Sampson recently on The Vampire Diaries joined the Teen Wolf guys in posing for the calendar.
An information video on the Reflect it Back site features a few of the stars talking about the project — they wanted to use their talents to give something back to the world. Attractive and philanthropic? What more could you ask for in a dream guy (or guys)? There are also plenty of clips from behind the scenes of the photo shoot, which seems like it would have been a blast.
For those wondering, the calendar costs $24.99 (before shipping and taxes) and the proceeds will benefit several charities including the Cystic Fibrosis Foundation. Check out the hashtag #ReflectitBack to get in on the conversation and see some more behind the scenes photos of the calendar's stars.