Guess Who Courtney Love Made Out With At The 2014 BET Awards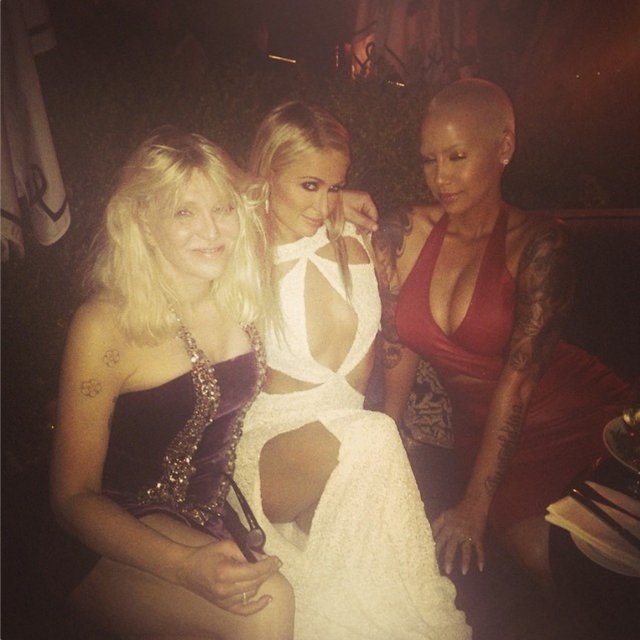 Instagram/courtneylove
Courtney Love making out with someone at an awards show may not raise many eyebrows. But Courtney Love making out with new mom and wife Amber Rose at the BET Awards? Well, that's something special:
Soooooo me and @courtneylove made out tonight. Epic! 
And here's a great "before" photo they got with Paris Hilton:
Amber Rose may have had to explain this to hubby Wiz Khalifa, but something tells us he probably sees the humor in it all. Congratulations Amber! This is a milestone… of sorts.
Follow @Hollywood_com Follow @shannonmhouston