Who's Your Favorite Taylor Swift Ex-Boyfriend?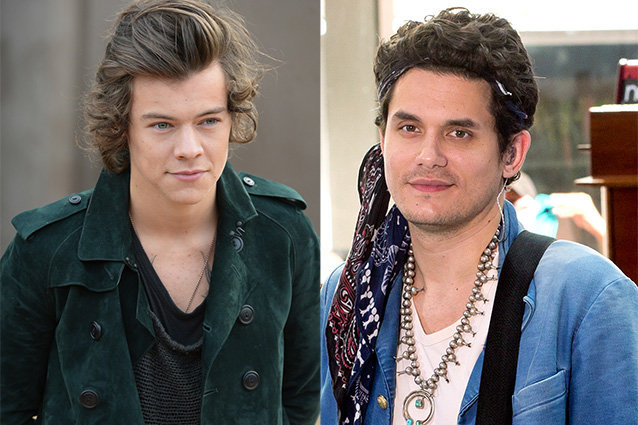 WENN/WENN
Taylor Swift seems to be in a dating rut. The country-pop superstar has largely been hanging out with pals like Lorde and Karlie Kloss over the last year, leaving the relationship drama to friends (or former friends) like Ed Sheeran and Selena Gomez. There have been rumors that she was dating Zach Braff or Divergent's Theo James, but both turned out to be false. While it's probably good that Swift is spending some time without a male companion and getting to know herself better — she's still young after all — we're jonesing for the days when her dating habits were fodder for tabloids and the basis for her songs. Since we don't have anything new to talk about, we've decided to look backwards. Swift has had plenty of boyfriends over the years, but who's your favorite?
When the Jonas Brothers were first a thing and Swift was bursting onto the scene, there was a tour bus romance. While he has taken a couple of veiled shots at Swift for her habit of taking out her relationship pains out in her songs, instead of throwing her under the bus the way that he did with Miley Cyrus and Demi Lovato, he's largely been complimentary of his ex.
The duo had a brief fling while filming Valentine's Day, where they played a cute jock-cheerleader couple. The face of Twilight's Team Jacob is now dating The 100 star Marie Avgeropoulos, but for a brief time the Taylor-Taylor combo was adorable.
It was the coupling that was so crazy that it made sense. Mayer is 12 years older and came in with his own set of dating issues… he's the (far) less innocent male version of Swift. As with all of either singer's past relationships, the pairing was fairly brief but they both at least came away with great fodder for new lyrics.
Conor Kennedy
The grandson of Robert F. Kennedy enjoyed some summer loving from Swift when he was 18 and she was 23. Like all great summer flings, it ended with the start of the school year.
Swift's other dalliance with an older man — Gyllenhaal is nine years her senior — led to exceedingly sweet paparazzi photos of the two enjoying morning walks around New York. They were together enough that she reportedly scored an introduction to Jake's epically cool sister Maggie Gyllenhaal. That alone would make the whole thing worth it to us.
Then there was Swift's other younger gentleman, the One Direction cutie. The two dated for a few months into the early part of 2013, until they broke up after a fight while taking a Caribbean holiday. While they've reportedly been polite to each other while making the party rounds, it seems that Styles might irritate Swift more than the other exes. Some were shocked when Swift appeared to mouth "Shut the f**k up" in reference to Styles talking to reporters at the 2013 MTV VMAs.
All of Swift's ex-boyfriends have a certain amount of appeal — otherwise she probably wouldn't have dated them — but the two that stand out above the rest are the "bad boy" John Mayer and the "boy toy" Harry Styles. Vote below to tell us which ex, Mayer or Styles, you think Swift will most regret never, ever getting back together with.