Why We Should All Aim to be Like Tina Fey and Amy Poehler
NBC/Getty 
If we had it our way, Tina Fey and Amy Poehler would host every awards show from now until the end of time. Not only are they smart, hilarious, charming, adorable, and less off-putting than Seth McFarlane, they're also the best of friends. It's incredibly fun watching two people who adore each other get up on stage and make us all laugh. As the best role models any of us could hope to have, we can learn a lot from these ladies about life, love, and friendship.
You should always be honest about what you want to do at night. If you'd rather drink wine and watch Netflix, that's totally cool and we support your decision.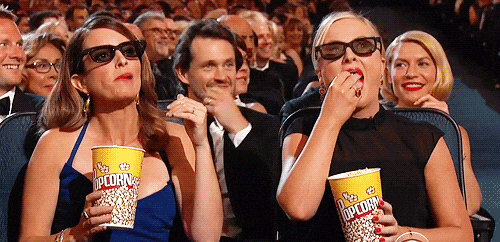 Via
But if you're into going out with your best friend, that's cool too. There's not shame in it!
Via
You should never be an angry drunk — always a classy drunk. But if someone tries to start a fight with you or your best friend, you have to have each other's backs.
Via
You should always make fun of your friends — very publicly (like at an awards show broadcast to millions of people) and, if possible, by acting like a child in eveningwear.
Via
Of course, if at all possible, you should always have a silly dance party with your BFF because why not? (Your moves are awesome.)
Via
You should always remember that when the world sucks and everything seems awful, your friends will stand by your side (looking fabulous).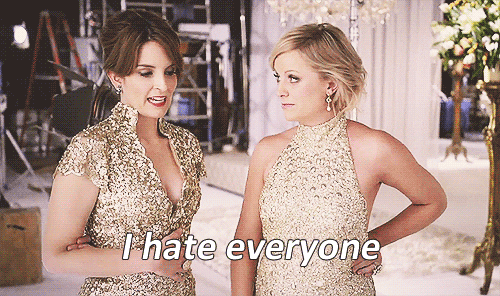 Via
You should always share the spotlight — and if your BFF is center stage, always photobomb them.
Via
You should never let other people tell you what to do (but if you need advice).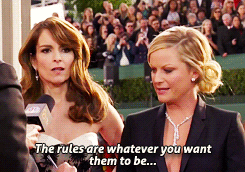 Via
Just remember, your best friend will always think you're awesome –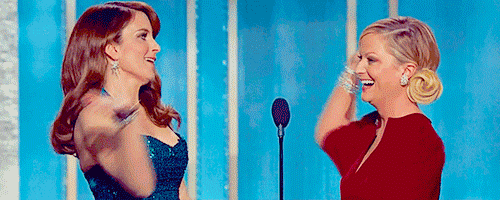 Via
And beautiful and hilarious. (And you might have a friendship that makes others feel uncomfortable, but who cares! At least someone gets you.)
Via