'What If' Star Zoe Kazan Says We Need More Women Of Color In TV And Film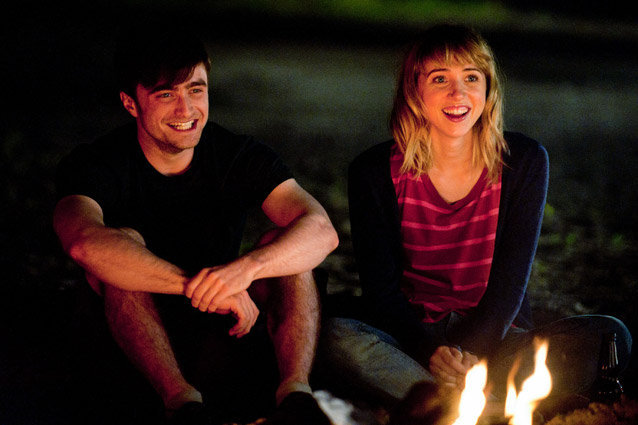 CBS Films
Zoe Kazan stars alongside Daniel Radcliffe in the new romantic comedy What If, and critics everywhere—including our own Michael Arbeiter—are applauding Michael Dowse's film for being a rare gem in its genre.
Kazan (who also starred in and wrote the 2012 hit Ruby Sparks), delivers a fantastic performance as Chantry, a unique character  and a breath of fresh air for movie-goers. She's a young woman with her own charming quirks, who also has a career and a sense of moral responsibility we don't always see in these films. Off the stage, Kazan is also a unique sort. In an interview with Paste Magazine, she problematizes an industry that has favored her "type"—the funny, white girl:
I would love to see more women of color represented. We have a lot of funny girls out there who are white girls, like Amy Schumer and Jenny Slate. And shows like Broad City are breaking through—and I'm all about that. I just would like to see more voices heard that don't come from an upper-middle class, white culture.
More diversity in media can only enrich entertainment and pop culture, so we're obviously on Team Kazan with this one. Here's hoping more actors start making similar statements as well.
Follow @Hollywood_com Follow @shannonmhouston