'90210' Actress Reveals Sexual Assualt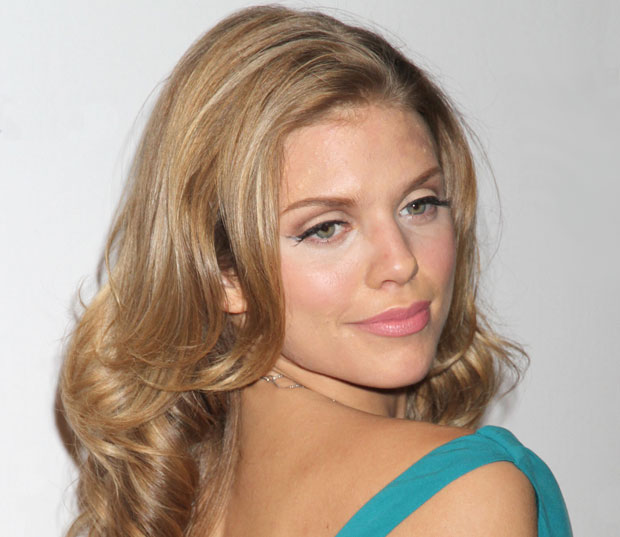 AnnaLynne McCord revealed at the Life Is Love charity event in Los Angeles on September 22 that she had been sexually assaulted.
Us Weekly reveals that the 90210 actress opened up in her speech about a time when she was taken advantage of because she felt she didn't have the voice to say no.
"Has anyone ever been raped? Sexually abused? Not said 'no' when you felt you didn't have the right to?" McCord said to the audience. "I know what it feels like…It happened to me once by somebody that I knew, and it is a very interesting thing to feel that you do not have the voice to say 'no.' It wasn't an attack or anything like that — I just had no voice. I did not know how to say, 'I don't want this. Please do not do this to me.'"
The event, attended by her costars Jessica Stroup, Matt Lanter, Shenae Grimes, Justin Deeley, and Ryan Eggold, benefitted Somaly Mam Foundation, a non-profit organization that aims to end modern day slavery and human trafficking worldwide. The organization is one with which McCord is familiar, as she goes to Cambodia every year to visit with other victims of sexual assault.
In a disturbing instance of art-imitating-life, McCord's character on 90210, Naomi Clarke, was also a victim of sexual assault, when at the end of the second season she was raped by her teacher. He was eventually brought to justice.
Follow @Sydney Bucksbaum on Twitter.
[Photo Credit: WENN]
More:
Denise Richards to join 90210 for 100th episode
Kelly Osbourne Apologizes for Her $250,000 Emmy Manicure