So, Is Everyone In Hollywood Pregnant Or What?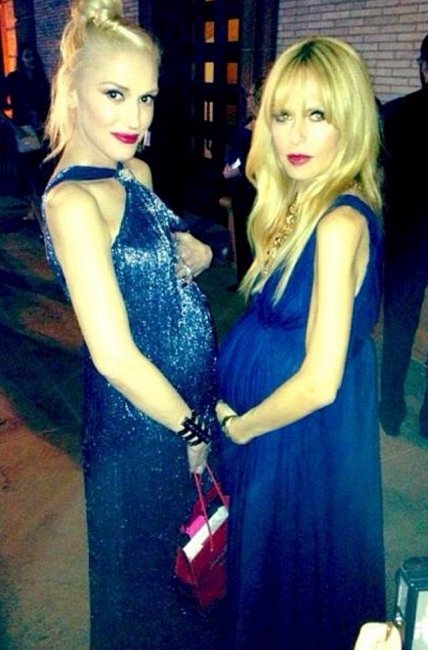 rachelzoe/instagram
If you got pregnant this year, 1.) Congratulations and 2.) you must be a celebrity, otherwise you were pregnancy buddies with a celebrity (which is just as cool). Because pretty much all celebrities who are capable of bearing children this year got pregnant. Seriously. All of them. Kim Kardashian, Halle Berry, Kate Middleton, Kate Winslet — all of these ladies were pregnant this year and had healthy, beautiful babies. And we've got a slew of other celebrities who are about to become first-time moms or moms all over again. Olivia Wilde, Emily Blunt, Drew Barrymore, Kendra Wilkinson, Kelly Clarkson, Evelyn Lozada, Kristin Cavallari, Megan Fox, Ginnifer Goodwin — they're all totally pregs and we can't wait to see these new celebrity babies. But of all of these (and other) pregnancies, we do have a few favorites. Here are the three celebrity pregnancies we are freaking out about the most.
Yes, folks. JWOWW from Jersey Shore is pregnant and the only reason it's not completely, entirely, mind-blowingly shocking is because Snooki already beat her to it last year, and Pauly D had a baby this year. You know you're old when all the former Jersey Shore cast members are settling down and starting families. But the truth is, Jenni's come a long way since her drunken nights on the Shore, and we can't help but be excited for her and her fiancé Roger Mathews. They announced the happy news on Christmas day with a sonogram photo on Jenni's blog, and we can expect to see that baby bump pretty soon.
The rockin' hot mother of two looks amazing just a few months into her recent pregnancy, but that's nothing to be surprised about… considering the fact that her abs haven't changed at all since 1995. The singer has remained mum about the new baby (although she did pose in that adorable bump photo with Rachel Zoe), so we have yet to find out if she's carrying a boy or a girl. Either way, it'll be awesome but it's hard not to hope for a teeny, tiny Gwen look-alike. We can just see the Hello Kitty onesies now…
A secret marriage, a secret pregnancy; how can we not be insanely excited about Kerry Washington's baby? Like Gwen, she has yet to confirm the news but we all saw that Saturday Night Live episode she hosted and we can expect her maternity wear during awards season to be ah-mazing. Then throw in the fact that she's an intelligent, creative, gorgeous woman? We cannot wait to see Washington enter motherhood, even if it does affect future seasons of Scandal.