Amanda Bynes Gives Her Best Duck Face in Nutso New Video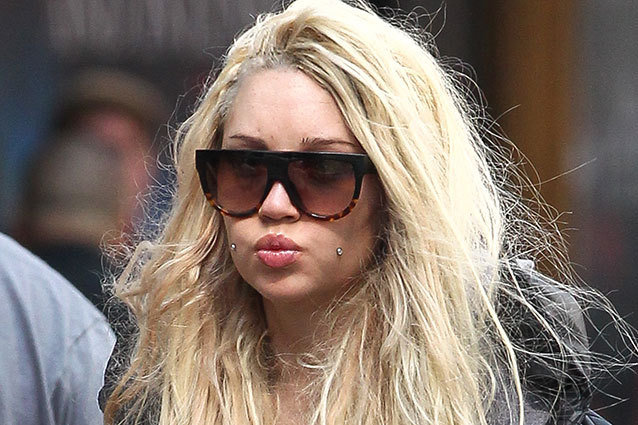 Taking her Twitter selfies to the next level, Amanda Bynes posted a self-shot video on the Internet for all the world to see Monday night. As Bynes poses for the camera in the mirror you can't help but wonder, "Is she having a stroke?" Follow-up questions are quick to follow: "Did she lose a contact?" "Are her lips stuck like that?" "Is it possible to overdose on eyelash glue?" 
But au contraire, my friends, Bynes is just putting on her face for a night out, snackin' on some candy. "I'm Sucking On A Sour Patch Kid Listening To Music Getting Ready For Tonight :D" the 27-year-old tweeted by way of description for the video. 
Huh. In our experience, that's not what it looks like to eat sour candy. This is what eating sour candy looks like:
And this:
And this: 
I see puckered mouths, squinty eyes, and clenched shoulders. You know what I don't see? Duck face. Take note, Amanda, eating sour candy isn't sexy — if that's what you were going for. 
Follow Abbey On Twitter @AbbeyStone
More: 
Is Amanda Bynes Poised for a Britney Spears Meltdown?  
8 Life Lessons for Amanda Bynes 
Is the Amanda Bynes Crazy Shtick All a Ruse? 
---
From Our Partners:


Eva Longoria Bikinis on Spring Break (Celebuzz)


33 Child Stars: Where Are They Now? (Celebuzz)