Another Win! Congressman Barney Frank Marries Same-Sex Partner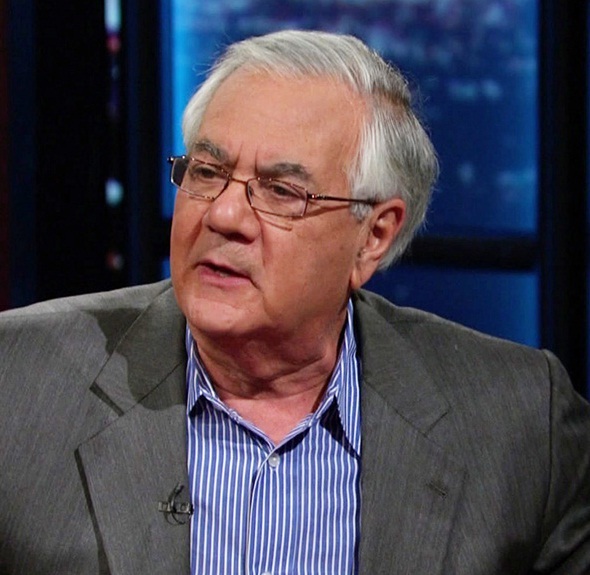 In twenty-five years, Barney Frank, democratic U.S. Representative of Mass., has pioneered two monumental achievements for gay men and women. In 1987, Frank achieved profound notoriety when he became the first sitting U.S. congressman to come out as openly gay. 
This past Saturday, July 7, Frank became yet again the first sitting congressman to take a new step in the plight for human equality (and, of course, in his own journey for personal happiness): Frank got married to Jim Ready, making him the first active member of congress to engage in a same sex marriage.
The New York Times reports that Frank, 72, and Ready, 42, met and became friends during a political fundraiser in 2005. At the time, Ready was involved with Robert Palmer, former adviser to Michael Dukakis during his term as Massachusetts governor. Palmer passed away in 2007, after which time Frank and Ready developed a romantic relationship. Ready is a carpenter and a surfing enthusiast.
The wedding took place on Saturday evening at the Boston Marriott Hotel in Newton, Mass. Representative Nancy Pelosi and former presidential candidates John Kerry and Dennis Kucinich were among those present for the ceremony, which was officiated by Gov. Deval L. Patrick.
Hollywood.com reached out to GLAAD President Herndon Graddick, who stated, "For decades, Representative Frank has blazed trails in tireless pursuit of equality for every American," said GLAAD President Herndon Graddick. "It's only fitting that he's now become the first sitting Congressman to wed his same-sex partner, once again reshaping the texts of history and personifying the opinion shared by a majority of Americans who believe everyone should be able to marry the person they love. We extend our warmest congratulations to Rep. Frank, his husband and their families."
Below are the wedding vows of Frank and Ready, as read by wedding officiant Gov. Patrick, as provided to Hollywood.com via a representative for Rep. Frank: 
"Do you promise to love each other and be each other's best friend,
In sickness and in health,
In Congress or in retirement,
Whether the surf is up or the surf's flat,
For richer or for poorer,
Under the Democrats or the Republicans,
Whether the slopes are powdery or icy,
Whether the book reviews are good or bad,
For better or for worse,
On MSNBC or on Fox,
For as long as you live."
Reporting by Lindsey DiMattina
[Photo Credit: HBO]
More:
Brad Pitt's Mom Writes Anti-Gay, Anti-Obama Plea
Adam Lambert, The First Openly Gay Artist to Land No. 1 on Charts
Green Lantern Is DC Comics Gay Superhero (But Not THAT Green Lantern)