Arnold Schwarzenegger's 'Total Recall' Memoir Reveals His Darkest Secrets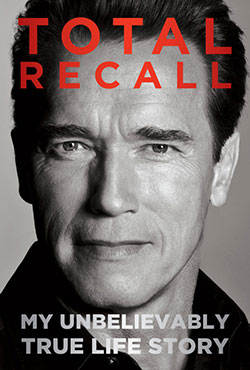 Arnold Schwarzenegger's is undoubtedly one of Hollywood's greatest stories. First, he achieved a career that many actors can only aspire to with starring roles in movies like The Terminator (1, 2, and 3), Total Recall, and True Lies. Then in 2003, Schwarzenegger added "The Governor of California" to his resumé, a title he held until 2011. But at the end of his governorship, a scandal tarnished the beloved 65-year-old actor's name. On May 17, 2011, Schwarzenegger publicly admitted to cheating on his wife Maria Shriver after 25 years of marriage and to fathering a love child with their maid Mildred Patricia Baena. Over a year later, Schwarzenegger has released a new memoir called Total Recall: My Unbelievably True Life Story in which he pointedly discusses the heartbreaking affair and many of his other life secrets.
While some readers will probably pick up this memoir to read about Schwarzenegger's acting career and the years he spent in the Governor's office, many of us are more interested to find out what this man — who we once considered Hollywood's Prince Charming — really has to say about the scandal that destroyed his family. In his memoir, he reportedly opens up about the day that Shriver confronted him in the therapist's office once he was no longer the governor. He also admits that she had asked him about the affair and love child many years before that day — but he chose not to reveal that truth during the earlier confrontation. "I did not know how to," he explained during an interview on Good Morning America Monday. "I was just too scared about losing everything, losing her, losing the family. I just didn't know how."
"Doing the book was kind of an interesting way of analyzing my life," Schwarzenegger continues in his interview. "This book made me look back. Analyzing that specific thing was kind of really painful, but necessary because when you look at the whole thing, it was just so horrible, what it did to the kids, what it did to my wife. They were really fantastic. I had the most extraordinary family that anyone could ever dream of." He adds, "Just because of my doing this stupid thing, I got into the situation that I'm in … I definitely wish we all could be together."
If you are like me, you'll read the chapter about the affair before tackling Schwarzenegger's other secrets, which are many. The Los Angeles Times reports that the actor also discusses experiences in his life like spending Thanksgiving with the Kennedys (maybe Taylor Swift will be able to relate to him on this topic come November) and his decision to switch roles in The Terminator, the movie that made the world aware of his talents. The Washington Post even highlights a selection from the memoir where Schwarzenegger discusses how he felt that Karl Rove had tried to intimidate him with the idea that Condoleezza Rice was planning to run for the governorship of California.
Which of Schwarzenegger's secrets do you think interests you the most? Total Recall is on sale now on Amazon.
[Photo Credit: Simon & Schuster]
Follow Lindsey on Twitter @LDiMat.
More:
Mystery Speaker Revealed: Clint Eastwood at the RNC
Arnold Schwarzenegger's 'The Last Stand': Every Single Thing Gets Shot — TRAILER
Stallone Does Kojak: See the 'Expendables 2' Cast in Their Early TV Roles
From Our Partners: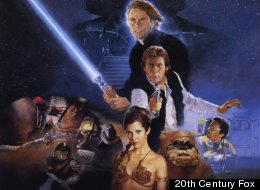 Star Wars Infographic: The Complete Luke Skywalker Story (PHOTOS)
(Moviefone)

(Moviefone)