Blue Ivy, Breeze Beretta, and 9 More of the Weirdest Celebrity Baby Names of 2012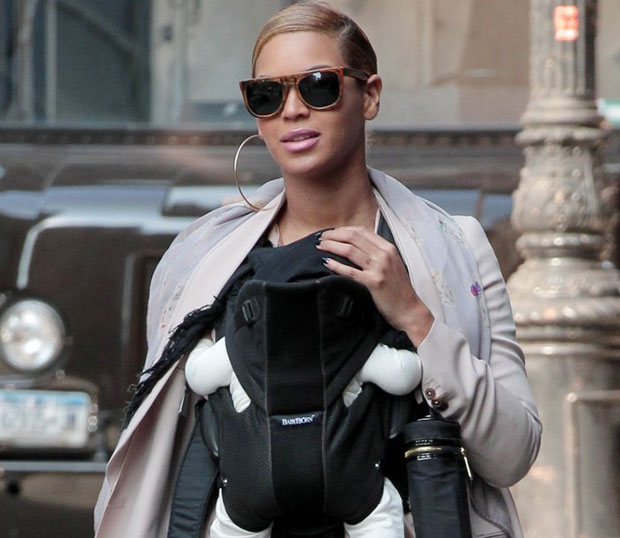 Kids are vicious, especially when it comes to taunting fellow classmates who happen to have unique names. Parents may have thought they were selecting a creative name for their child in choosing Apple over Ashley or Knox over Kevin, but, unfortunately, other kids view originality as mean nickname potential. 
Leave it to Hollywood to traumatize their kids in such a way; stars are the biggest perpetrators of naming their children something "different." And in 2012, celebrity moms and dads succeeded in coming up with some very weird names for their newborns. Good luck in school kids, you're going to need it. 
1. Solo Uniacke: Die Another Day Bond girl Rosamund Pike's son, born May 6, is her first child. Could that be why she and her boyfriend, Robie Uniacke, decided to highlight their son's singularity with his name?
2. Breeze Beretta – Bristol Palin's ex Levi Johnston decided to name his daughter, born Sept. 12, after an Italian gun manufacturer. Breeze is Levi's second child — he has son Tripp with Bristol — and first with now-wife Sunny Oglesby.
3. Jedediah Lindsay Bowles: MasterChef judge Graham Elliot and his wife Allie went old school — really old school, like Old Testament school — when choosing a name for their son, born Aug. 25. Jedediah is a Hebrew name that means "friend of God." Elliot told People of choosing a name for his son, "Allie's dad's name is Jed and my dad's middle name is Lindsay. The names Jed and [Lindsay] don't get used often, and they're part of our family history, so why not embrace that?"
4. Kline Olivia: While it's a popular trend to give little girls names that traditionally go to boys — Jessica Simpson named her daughter Maxwell — Eli Young Band frontman Mike Eli and his wife Kacey seemed to have started their own trend. When they welcomed the birth of their daughter on July 30, they decided to go with a name that sounds more like a last name than a first.
5. Maple Sylvia Bateman: This is as sweet as it gets for Horrible Bosses star Jason Bateman and his wife Amanda Anka. While their first daughter scored the name Francesca, they decided to go with something a little more tasty when their second daughter was born on Feb. 10. Now all they have to do is drop the "lvia" from Maple's middle name and replace it with "rup." (Get it?)
6. Exton Elias Downey: Robert Downey Jr. and wife Susan's new son, born on Feb. 7, sounds like he belongs in the English court. Maybe Kate Middleton can borrow the name if she has a baby boy.
7. Clover Clementyne: Natasha Gregson Wagner and Barry Watson must have been munching on a piece of delicious, citrus fruit when they came up with the name for their daughter. Clover Clementyne was born on May 30.
8. Romy Hero Johnson: Sam Taylor-Wood and her husband Aaron Johnson have great expectations for their daughter, who was born in January. Move out of the way Wonder Woman and Black Widow, and make room for Romy Hero.
9. Blue Ivy Carter: Have you ever heard of someone being named Blue Ivy? We mean before Beyonce and Jay-Z's daughter was born on Jan. 7. We didn't think so.
10. Rosalind Arusha Arkadina Altalune Florence Thurman-Busson: Uma Thurman's daughter, who was born in July, sure is going to have a tough time remembering her own name. It's more than a mouthful.
11. Lion O'Loughlin: Roar. This little cub, born in October, is the son of Alex O'Loughlin and Malia Jones.
Follow Lindsey on Twitter @LDiMat.
[Photo Credit: INI/FameFlynet Pictures]
More:
Kim and Kanye's Baby: 6 Ridiculous Clothing Items for Their Newborn
Hillary Clinton Hospitalized for a Blood Clot — Report
It's Happening! Kim Kardashian Is Pregnant with Kanye West's Baby

Kim Kardashian Is Pregnant! How Kanye Broke the Surprising News