Home
Celebrities
Bobbi Kristina Brown Confirms Engagement to Adopted Brother — VIDEO
Bobbi Kristina Brown Confirms Engagement to Adopted Brother — VIDEO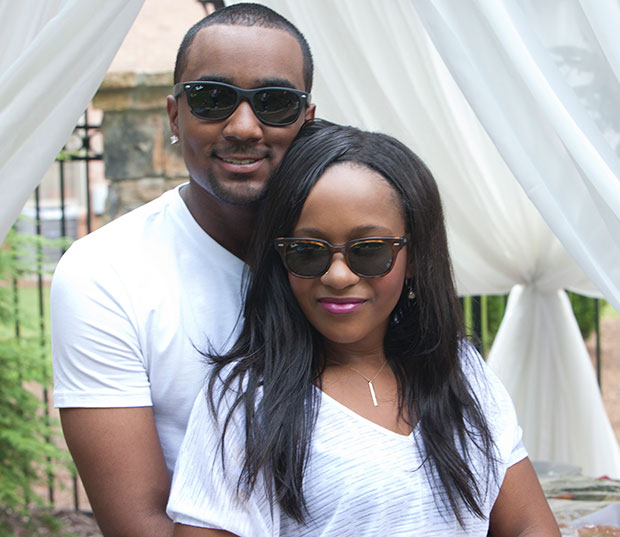 Lifetime is looking to chronicle the emotional journeys of Whitney Houston's family in a new reality show. In the new docu-series titled The Houstons: On Our Own, a camera captures the turmoil of a family dealing with the loss of one of America's greatest music legends. From battling the pain of losing their loved one to the discontent in their own personal lives, it's all caught on video for the world to see. And the star of the show appears to be Houston's 19-year-old daughter Bobbi Kristina Brown, with a focus on her questionable relationship with her adopted brother Nick Gordon.
For months, rumors have been circling around Brown and Gordon, implying that the two were engaged. While Brown was spotted back in March wearing her mother's diamond ring on her engagement ring finger, it wasn't until the release of a new extended video (obtained by E!) promoting her new reality show that Brown confirmed, "We're engaged."
A lot of people have found fault in the couple's relationship because Gordon is Brown's adopted brother. But outsiders aren't the only ones who seem to be frowning upon the couple. "I'm in love with him," Brown admits in the extended video. And in a shorter one, Brown can be heard saying, "They want to see us fail. I've got one thing to say: 'You won't.'"
The Houstons: On Our Own premieres on Lifetime Oct. 24 at 9 PM. Are you fascinated enough in this complicated family's story to tune in?
Watch the shorter preview clip below!
Follow Lindsey on Twitter @LDiMat.
[Photo Credit: Richard Knapp/Lifetime]
More:
Whitney Houston's Ex-Husband Bobby Brown in Rehab? REPORT
Whitney Houston's 'Sparkle': 6 Looks Stolen From the '60s
'Sparkle': Jordin Sparks Holds Her Own with Whitney Houston — TRAILER
From Our Partners:

'Bachelor' Winner Courtney Robertson Speaks Out On Break-Up From Ben Flajnik: "He'll Always Have a Special Place in My Heart"
(Celebuzz)