CFDA Awards: Who Wore It Best? Jessica Chastain or Glinda?
Forget the Oscars or Emmys. One of the most fashion-forward events of the year for A-listers is the CFDA Awards. It's no wonder stars try to look daring — after all, CFDA stands for the Council of Fashion Designers. 
On Monday night, the industry's biggest fashionistas and celebrities put on their Sunday best for the 2012 CFDA Awards, held at Alice Tully Hall in NYC. Some stars, like Zoe Saldana, came up with just the right look — but it seems others (like Jessica Chastain and Lily Collins) borrowed their style inspiration from the oddest of places. So our question for you: Who Wore It Best?
Jessica Chastain vs. Glinda, the Good Witch
It's been almost 73 years since Billie Burke dressed up as Glinda the Good Witch in the 1939 classic, The Wizard of Oz — but Chastain seems to have picked up some of the bubbly witch's styling tips. See: The matching lace sleeves. At least the rest of Chastain's dress is a horse of a different color.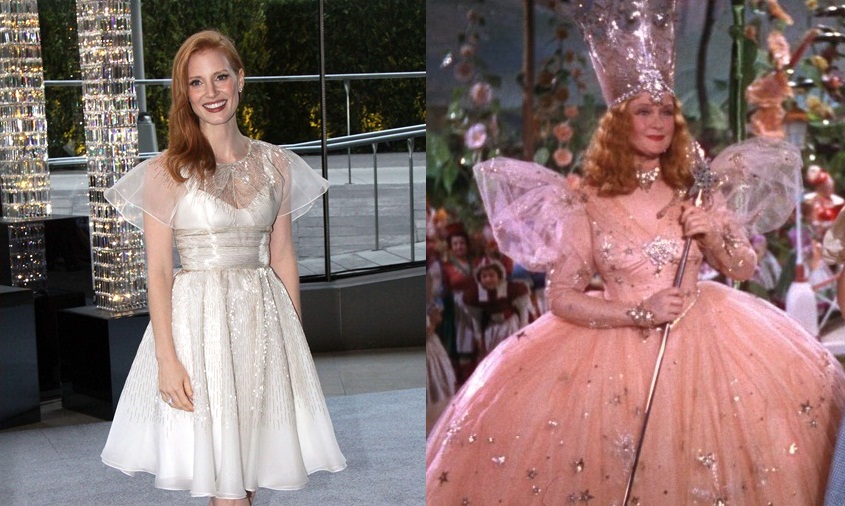 Lily Collins vs. The United States of America Quarter
Mirror Mirror on the wall, who was the fairest of the CFDA ball? Lily Collins could have been if she hadn't decided to take inspiration from the United States Mint. Too bad our economy isn't shining as much as Collins' glimmering gown.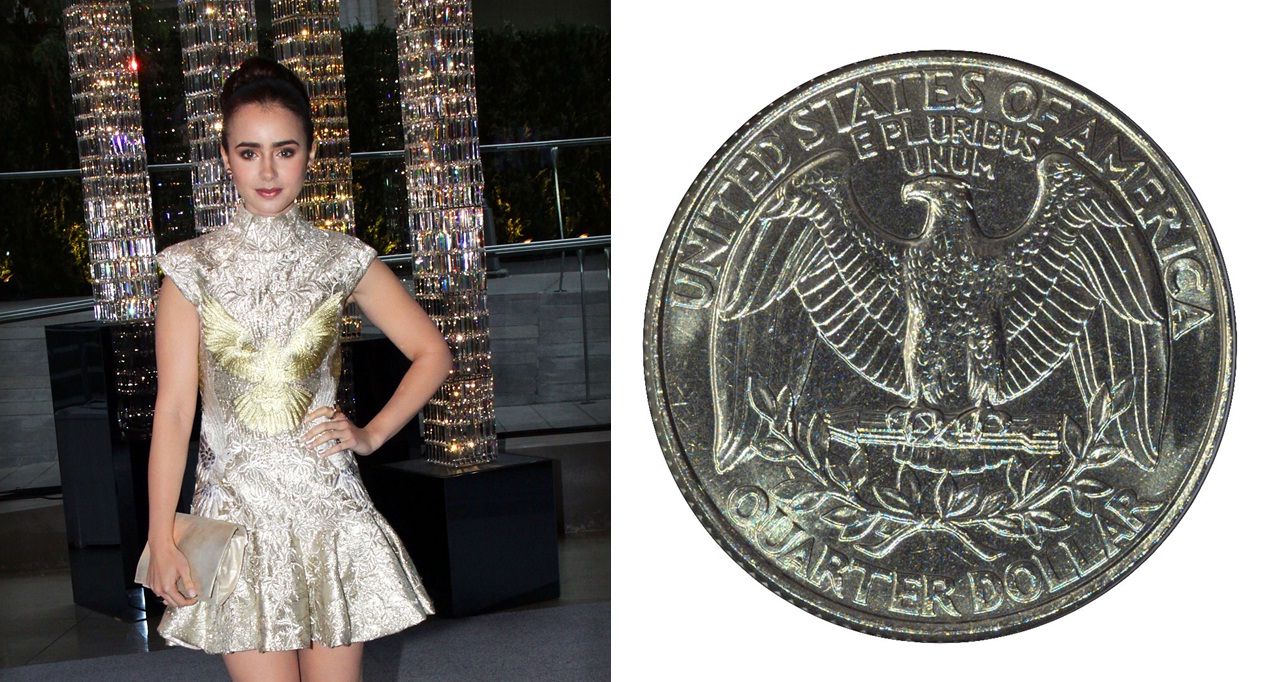 Zoe Saldana vs. Nicole Kidman
Zoe Saldana rocked a stunning, form-fitting black dress that made us think back to the beautiful gown that Nicole Kidman wore to the the 75th Anniversary Academy Awards in 2003. We couldn't weave a more difficult face-off!