Chris Brown Starts Embalming Business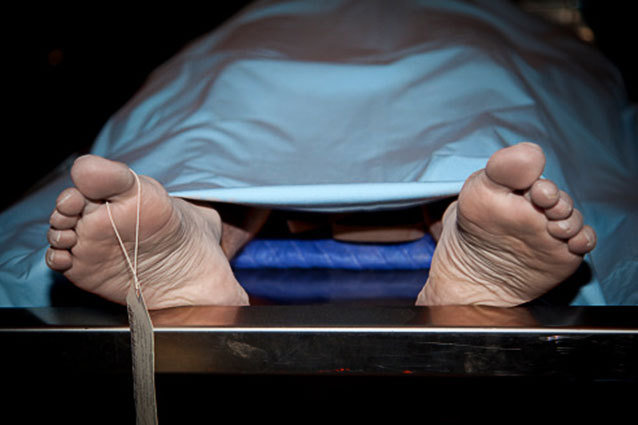 It might have been surprising to family and friends when Chris Brown started experimenting as an embalmer, but Brown always knew that he had a future working with dead bodies. "I was 12 or 13 when I started asking a lot of questions seriously about what you have to do," Brown tells Hollywood.com. "[But] a lot of people are like, 'How can you do this?'"
Apparently, you can as long as you have a strong stomach. Brown tells Hollywood.com that he's never been "repulsed or sickened" by anything he's done, despite the fact that many others have been disgusted by his career. But what began as an interest for Brown burgeoned into a business — he recently opened Brown's Embalming Services outside of Los Angeles in Tustin, Calif. So why start his own company? "It's the last time you'll see a loved one," Brown tells Hollywood.com. "I can either give them a good goodbye or a terrible last memory of the person. So it's kind of a big deal."
RELATED: Jimmy Fallon: 'It's Time for Jay Leno to Go'
So much of a big deal that Brown — who says horror movies prepared him for this future endeavor — plans on focusing only on embalming in the future. "This is it," he says. "I don't have any other abilities … [I always knew] I'd do special effects and blow people up, or put them in a casket."
And, not surprisingly, his clients have been as interested in Brown as he is in their business. "They find out [my] name and say, 'Oh, I have someone famous working on my body!'"
RELATED: Will Ferrell Wants Charlie Day for 'Anchorman 2'
Of course, the 40-year-old Brown does struggle with sharing a name with much-maligned singer Chris Brown. Not only do family and friends joke with him about the similarity, but clients and cashiers often note his famous name whenever the musician finds his way into the news cycle. In fact, Brown is nostalgic for the days when the only famous person friends could compare him to was San Francisco Giants third baseman Chris Brown. "That was the best," he says. "It was like, 'You play [third] base?' Yeah!" At least Brown got the chance to play ball with us this April Fools.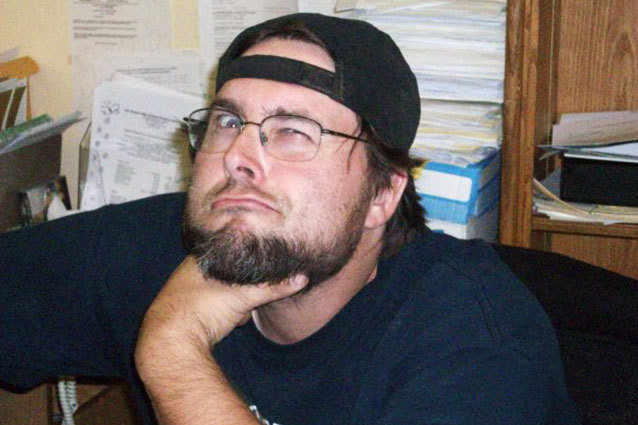 [Image Credit: Grove Pashley/Getty Images; Facebook]
---
You Might Also Like:


Topanga's Revealing Lingerie Shoot: Hello '90s!


13 Most WTF Fan Tributes