Christina Ricci Rats Out Robert Pattinson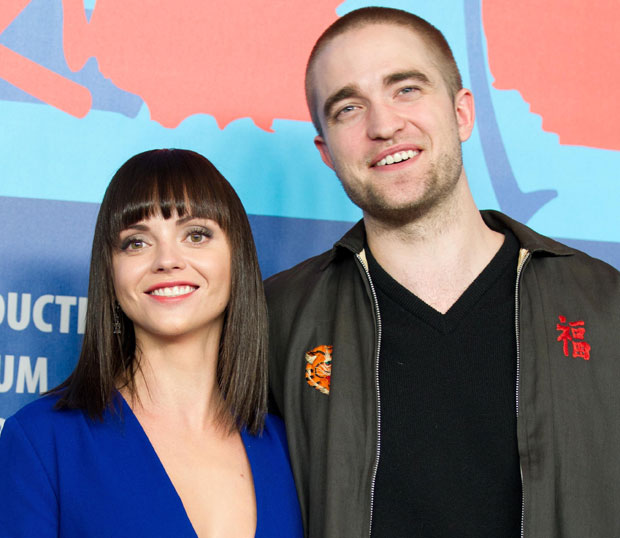 Looks like Robert Pattinson's time in Forks really mucked up his accent! Us Magazine reports that during an interview with Jimmy Kimmel on Monday, Christina Ricci (his Bel Ami costar) admitted that the British lad had a bit of a trouble reacquainting himself with his native tongue. "They hired a wonderful accent coach who coached me and also coached him because he spent a lot of time in L.A. I got to make fun of him because he's actually British and sometimes would sound like he was a Valley girl. And he made fun of me because I was trying to be British and would sometimes sound like a Valley girl."
Sounds like his time with Kristen Stewart has left Pattinson in a linguistic lurch.
However, Ricci admits that it wasn't Pattinson's issue alone, going on to say that she "was the problem," and that "sometimes we would do scenes and I'd turn to him and I would [ask], 'Did that sound ok?' And he'd [say] 'No.'" Honesty is the best policy, you guys! But really it doesn't matter, since Stewart just used a British accent in Snow White and the Huntsman, maybe he can ask her for some pointers.
This could also be, like, a really bang-up opportunity for a remake of like, Valley Girl for something. You know, only featuring a bunch of dudes instead. Yes? No? Just me? OK that's fine.
Bel Ami, the indie period piece about a cunning former-soldier from 1890s Paris who uses his powers of seduction to sleep his way to the top of the heap, comes out June 8th in the US.
[Photo Credit: Getty]
Follow Alicia on Twitter @alicialutes
More:
Is There a Difference Between Robert Pattinson's 'Bel Ami' and Gay Porn?
Robert Pattinson's 'Bel Ami' Trailer Revealed: A Love Triangle Worthy of 'Twilight'
Robert Pattinson Unleashes Seductive Fury in 'Bel Ami' Trailer