Comic-Con Fan Hit and Killed by a Car, Summit Responds — UPDATE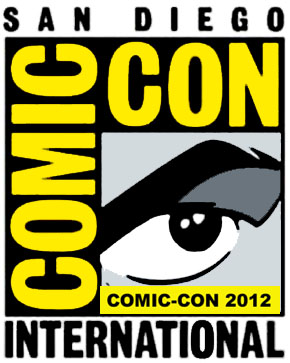 UPDATE: Lionsgate and Summit has issued a statement following the passing of the Twilight fan, who was hit by a car outside Comic-Con: "Lionsgate, Summit and the entire Twilight community are saddened by the death of a Comic-Con fan today due to a traffic accident during the hours leading up to this year's convention in San Diego. Our thoughts and condolences go out to the victim's family and friends. She will be respectfully remembered this Thursday in Hall H."   
EARLIER: 
A tragic piece of news hit San Diego Comic-Con when a fan was struck and killed by a car on Tuesday morning.
UT San Diego
reports that the 53-year-old woman was in town to attend the 2012 event, specifically to attend a panel for the upcoming film
The Twilight Saga: Breaking Dawn Part 2
. She is reported to have been in line for the panel since Sunday.
Reports indicate that the car, a Subaru, was driven by a 67-year-old man. The woman began to cross the street around 9:20 AM, running to keep her place in line after those organizing the event were repositioning the waiting fans. She stopped when she saw the on-coming vehicle. Unfortunately, she proceeded to trip and fall into the car. The woman suffered injuries to the head, and was reportedly bleeding profusely as a result of the accident. She died later in the hospital.
Fellow Twilight fans have taken to Twitter to commemorate this tragedy, tweeting the message #RIPTwiFanG in honor of the deceased.
Hollywood.com has reached out to the local police and to representatives for Comic-Con for comment.
More:
Karl Urban Reveals Potential 'Star Trek 2' Villain?
Comic-Con 2012: 20 Burning Movie Questions for SDCC